Black History Month 2015: Racial Justice Group Plans To Mark Thousands Of Sites Where Blacks Were Hanged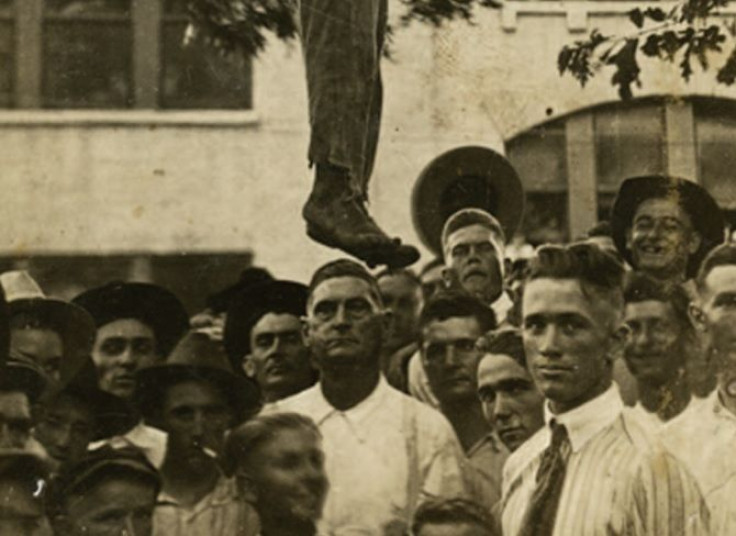 An Alabama-based racial justice group is courting controversy for its plan to mark the locations where white mobs hung African-American men, women and children from trees and telephone poles in southern U.S. states for more than 70 years. In its report released Tuesday, the Equal Justice Initiative has compiled an inventory of 3,959 victims of "racial terror lynchings" that occurred in 12 Southern states from 1877 to 1950, the New York Times first reported. The task of plotting the lynching sites will be daunting, as it requires funding and negotiations with landowners, and will face pushback from Southerners who would like to forget that part of history.
"We cannot heal the deep wounds inflicted during the era of racial terrorism until we tell the truth about it," Bryan Stevenson, director of the racial justice group, said in a statement about the report. The Montgomery, Alabama-based group's findings are a result of five years of research and visits to 160 lynching sites around the South. "The geographic, political, economic and social consequences of decades of terror lynchings can still be seen in many communities today… Only then can we meaningfully address the contemporary problems that are lynching's legacy."
There are no prominent public memorials or monuments to lynching victims in the U.S., the group said. Creating one would make a "powerful statement about our failure to value the black lives lost in this brutal campaign of racial violence."
"Black lives matter" has become a rallying call for protesters nationwide angered by the police killings of Michael Brown and Eric Garner last year. Monday marked six months since the unarmed Brown, 18, was killed by a white officer in Ferguson, Missouri.
EIJ's report is far from the first effort to count the number of lynchings in the U.S. Such efforts go back to 1882, when the Chicago Tribute published a list of executions and lynchings for the previous year, according to the New York Times report. The Tuskegee Institute has released a list since 1912, and the NAACP in 1919 published a list of lynchings over the previous three decades. Stevenson said the new report includes 700 names that are not on any previous lists.
© Copyright IBTimes 2023. All rights reserved.
FOLLOW MORE IBT NEWS ON THE BELOW CHANNELS