Black Monday Meltdown And Bill Gates: Billionaires' Wealth Plummets In 'Great Fall Of China' As Rich Lose Billions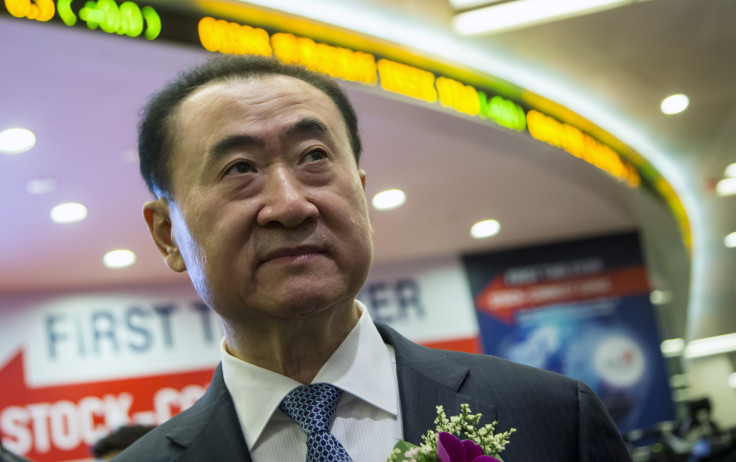 For the world's billionaires, this week is already proving rough. The Chinese stock market dropped 8.5 percent Monday, the biggest single-day decline since 2007, and the world's 400 richest people lost about $124 billion collectively. Chinese billionaires lost more than $14 billion of their net worth Monday alone, while the Shanghai composite index dropped by another 7.6 percent Tuesday, Bloomberg reported.
Wang Jianlin, the richest person in Asia and chairman of the Dalian Wanda Group, was the hardest hit. He lost $3.6 billion Monday, more than any other billionaire. Of that, $2 billion was lost when shares of the Dalian Wanda Commercial Properties Co. sank 17 percent since going public in December. Another $1 billion in losses came from declines in the Wanda Cinema Line Co.
Bill Gates, the former Microsoft chairman, was the second-most affected person, losing more than $3.2 billion Monday. In Asia, billionaires in mainland China suffered the most, losing 6 percent of their total net worth.
China's stock markets have been steadily dropping since mid-June and in the past month have declined by more than 30 percent. The government devalued the yuan, or renminbi, Aug. 11 in a futile effort order to break the fall. But when the Shanghai composite index fell nearly 8.5 percent Monday, regional and global markets reeled. The Dow Jones Industrial Average, for instance, dropped 1,000 points upon opening Monday morning and closed nearly 600 points down.
For the billionaires, this week's losses were hardly unpredictable. Last week, the world's same 400 richest people lost a total of $182 billion as markets fell. That might sound like a lot of money, and to most people, it is quite the fortune. But for billionaires, it's less significant that it sounds, some suggested.
"For them that's a fractional percentage, even though $182 billion is a big number," John Collins, director of investment advisory at Aspiriant, a wealth management frim for high net worth clients, told Bloomberg. "A week like this feels really bad, but when you take a step back, in a big-picture view it's not a disaster by any means."
Wang still has a fortune of $31.2 billion, the Bloomberg Billionaires Index showed. One Japanese billionaire, meanwhile, even benefited from the chaos. Tadashi Yanai, the richest person in Japan, gained $106 million as the yen strengthened against the dollar.
© Copyright IBTimes 2023. All rights reserved.