BlackBerry Attracts Nearly $5 Billion Bid From Consortium Led By Fairfax, Its Largest Shareholder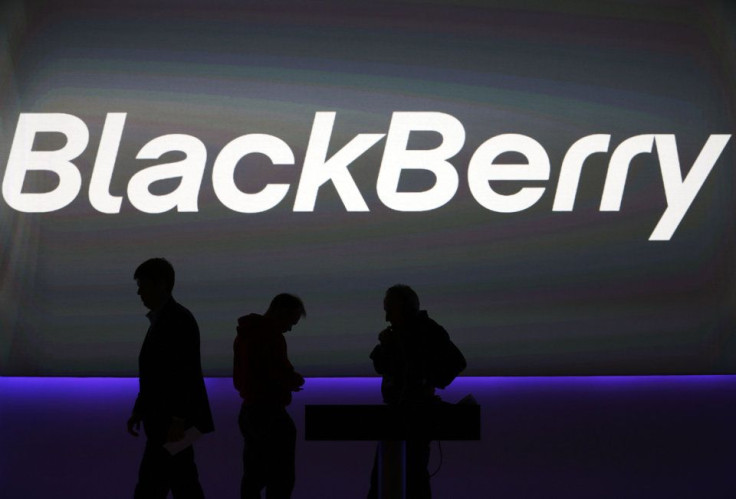 BlackBerry Ltd. (NASDAQ:BBRY), the ailing Canadian smartphone maker, has been approached by a consortium led by Fairfax Financial Holdings Ltd., the company's biggest shareholder, to take it private in a deal valued at $4.7 billion.
Toronto, Ontario-based Fairfax, which owns approximately 10 percent of BlackBerry's common shares, has offered $9 in cash for each share to buy the company, BlackBerry said in a statement on Monday.
"We believe this transaction will open an exciting new private chapter for BlackBerry, its customers, carriers and employees," Prem Watsa, chairman and CEO of Fairfax, said in a statement. "We can deliver immediate value to shareholders, while we continue the execution of a long-term strategy in a private company with a focus on delivering superior and secure enterprise solutions to BlackBerry customers around the world."
BlackBerry's acquiescence to Fairfax's buyout offer is seen as an indication of its desperation to perk up its failing fortunes, which are forecast to worsen, after the company announced on Friday that it expects an operating loss of approximately $950 million to $995 million in second-quarter earnings, and would cut 4,500 jobs, or 40 percent of its worldwide workforce.
BlackBerry said that it had signed a letter of intent to be acquired by the Fairfax-led consortium subject to due diligence, which is expected to be complete by Nov. 4. BlackBerry also suggested that it was not in exclusive talks with Fairfax as the company is "permitted to actively solicit, receive, evaluate and potentially enter into negotiations with parties that offer alternative proposals," during the due diligence period.
However, with BlackBerry's stock closing below the offer price on Nasdaq, to $8.82, ahead of the announcement of the Fairfax deal on Monday, it appeared that the market was not confident about the existence of other white knights in the race.
"I would think a competing buyout offer is quite unlikely," Elvis Picardo, a strategist at Global Securities in Vancouver, Canada, told Reuters. "The miniscule premium, and the muted market reaction, is another indication that the market views the odds of a competing bid as slim."
BlackBerry's downfall began after the arrival of Apple's (NASDAQ:AAPL) iPhone in 2007 and the so-called smartphone revolution that took place thereafter. In mid-2008, Blackberry shares peaked at $147.55, a price that valued the company at more than $77 billion, Wired reported.
According to Brian Colello, an analyst at Morningstar, going private would help BlackBerry regroup itself, while staying away from the sharp glare of Wall Street's focus.
"The benefit to this sort of takeover is the ability for Blackberry and the consortium to reinvent the company without public scrutiny," Colello told BBC News. "It appears that the end game is going to be whether Blackberry can emerge as a niche supplier of highly-secured phones to enterprise customers and governments."
© Copyright IBTimes 2023. All rights reserved.