BlackBerry Bezel-Less 'Ghost' Phone Appears In Leaked Photo, To Arrive In India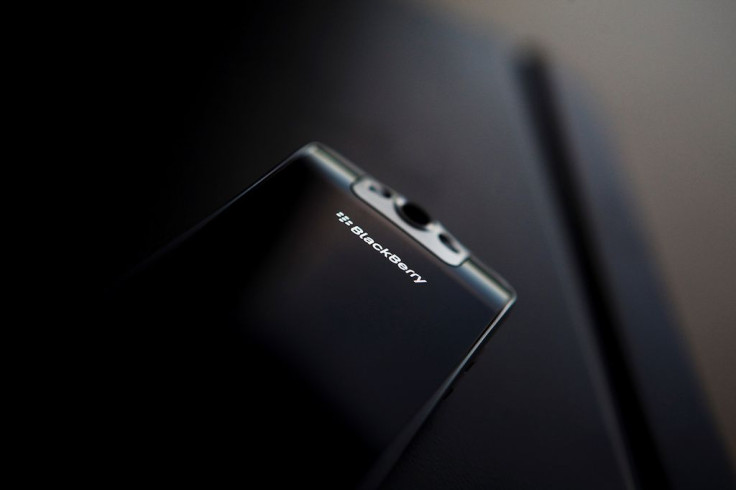 BlackBerry Android smartphones made a small comeback last year with its signature physical QWERTY keyboard thanks to licensee TCL. Now it looks like BlackBerry is going "bezel-less" with its next phone.
Notorious leaker Evan Blass (@evleaks) has shared an image of a new BlackBerry smartphone called "Ghost." The BlackBerry Ghost appears to have a "bezel-less" design that's in keeping with the current smartphone trend. Unfortunately, the device will only be available in India and won't actually be made by Blackberry nor TCL. The BlackBerry Ghost will be made and sold by the Indian telecommunications company Opteimus.
For the uninitiated, BlackBerry sold the rights to the BlackBerry brand to Chinese phone maker TCL. TCL is mostly known for making budget TVs and Alcatel smartphones. Although TCL has the rights to make BlackBerry phones, those rights don't actually apply to India, Sri Lanka, Bangladesh and Nepal. In those countries, Optiemus own the BlackBerry brand, as explained by Android Authority.
This is why this Ghost smartphone will only be released in India and won't really be directly associated with BlackBerry or TCL. So what are the specs for the BlackBerry Ghost? Not much is known about the device, but Blass said that it would be a "premium Android handset."
With BlackBerry, that could mean very differently to what's typically expected. TCL's BlackBerry phones for 2017 all featured midrange chipset. The BlackBerry KeyOne for instance arrived last year with the Qualcomm Snapdragon 625. This is why Digital Trends believes that the BlackBerry Ghost may feature a similar midrange chip alongside a modest amount of RAM.
From what can be seen in the leaked photo, the BlackBerry Ghost does give off a premium look and feel. However, it really is difficult to see how small the bezels are on this device. There's very clearly a front-facing camera sitting beside the earpiece. It's highly likely that this will be placed in a very thin bezel.
As for the bottom bezel, the image shows that there appears to be none. It's quite possible that the device will have a thin bottom chin, but it's also likely that Opteimus may have completely removed the bottom bezel for this phone. A small antenna line is also visible on the side of the phone, which may indicate that the Ghost phone will have a metal build.
There's no word yet on how much this BlackBerry Ghost Android phone will cost, nor is there any information on its release date. Blass only said that it will be "coming soon" to India.
© Copyright IBTimes 2023. All rights reserved.