BlackBerry Launches Its Third Android Phone, The DTEK60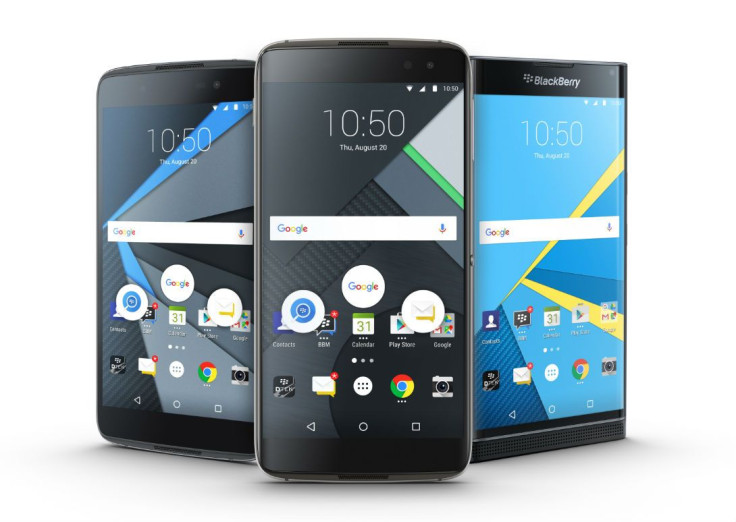 Back in September, BlackBerry announced it would stop building hardware, and instead focus on its software and services business. While BlackBerry is focused on software, the company hasn't decided to completely stop selling phones, but a Chinese company called TCL decided to start building BlackBerry-branded models.
In July, BlackBerry announced a new Android phone called the DTEK50, which is an unlocked device that focuses on security. After it was announced, the phone became nothing more than a re-branded Alcatel Idol 4.
BlackBerry announced a new phone on Tuesday, the DTEK60. As said back in September, the software is all BB, but the hardware was not created by BlackBerry.
The 5.5-inch display has a quad-HD resolution and metal-framed, dual-glass panel design which is way better than DTEK50. The highlights are the fingerprint scanner on the back, the 3,000mAh battery and a microSD slot. It has Qualcomm's Snapdragon 820 processor and a higher-resolution, 21-megapixel rear camera.
As far as software, the DTEK60 is launching with Android 6.0 Marshmallow and BlackBerry says it pushing for an upgrade path for Nougat.
The DTEK60 also comes with BlackBerry PIM suite, including its Calendar and Contacts Book software, and of course the BlackBerry Messenger.
The BlackBerry DTEK60 is available now from BlackBerry's website for the price tag of $499.
© Copyright IBTimes 2023. All rights reserved.