Blake Shelton Feels Gwen Stefani Marriage Rumors Are 'Complimentary'
Rumors of Blake Shelton and Gwen Stefani getting married have been consistently popping up over the years. While the relationship between the two singers has been growing stronger by the day, the rumors have all been debunked. In a recent interview, the country singer spoke about the future of his relationship and how he will announce his wedding or engagement to a "credible" magazine.
Shelton is aware of what the rumor mill has been churning out about him and Stefani. In an interview with ET Online, the country singer said that these stories are "complimentary." He has read such stories for years and said that he no longer feels angry when he reads them.
"If I am somehow, and Gwen is somehow, newsworthy enough that they have to make up stories about us just to have something to say, then I guess that's a good problem to have," Shelton said.
Shelton went on to say that he and Stefani "couldn't be happier" about where they are in their relationship. He knows that this relationship has to go "somewhere" eventually, but he said that he will not break this news to "grocery store trash magazines." The engagement or marriage plans of the two singers will be announced to a "credible" news outlet.
As far as the relationship between Shelton and Stefani is concerned, the country singer called his girlfriend "supportive," "a cheerleader," and "the most encouraging person" he has ever met in his life. He added that his girlfriend has the ability to examine an issue from "every angle possible," and he has apparently learnt a lot from her.
Stefani and Shelton celebrated the latter's birthday recently by going to the Shedd Aquarium in Chicago. The "Hollaback Girl" singer shared a video of that trip on Instagram.
While Shelton's birthday was on June 18, the celebration continues. Stefani recently threw a party for her boyfriend, which included a birthday cake, US Weekly reported. The couple also enjoyed some homemade Brooklyn-style pizza at the party.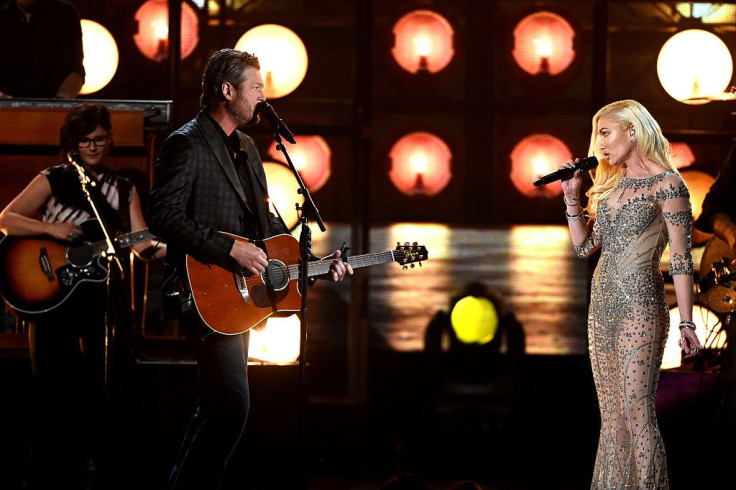 © Copyright IBTimes 2023. All rights reserved.