Blake Shelton-Gwen Stefani Dating Rumors: Miranda Lambert's Ex Initiated Romance, 'The Voice' Coaches 'Falling For One Another'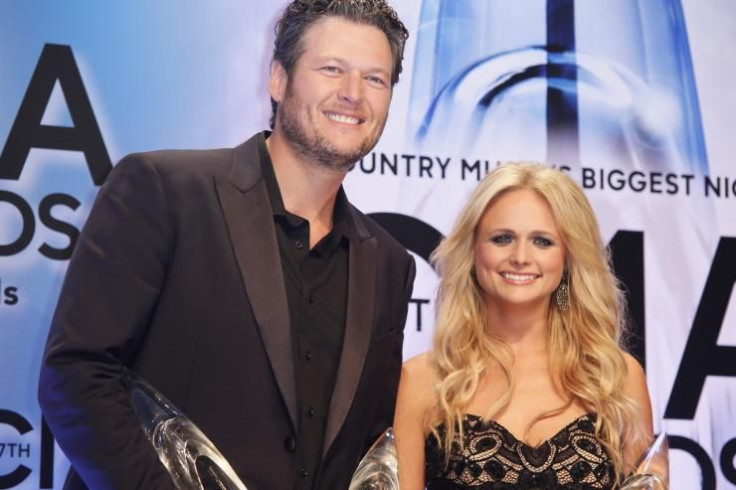 Blake Shelton and Gwen Stefani have sparked romance rumors after they were seen flirting with each other on the sets of "The Voice," a source told Life & Style. The two reality TV star coaches became single around the same time after divorcing their respective partners.
Shelton and Stefani have reportedly taken their friendship to the next level and, despite making every effort to keep their budding romance a secret, have left people on the sets "buzzing" about their closeness, according to Life & Style.
"They're trying to keep it on the down-low, but it's not happening partly because they're all over each other," the source reportedly said. "The chemistry between them is off the charts. Everyone on set sees that Blake and Gwen are falling for one another."
Shelton filed for divorce from Miranda Lambert in late July, after four years of marriage amid cheating allegations against both of them, while Stefani filed for divorce from Gavin Rossdale in August, ending their 13 years of marriage.
Rumors of a romantic relationship between Shelton and Stefani come as the former spoke out about relationships and said that he and Rihanna could "end up hooking up."
"I was amazed by Rihanna," Shelton told Access Hollywood, while talking about the "Unfaithful" singer, who will be helping out all four coaches on the newest season of "The Voice." "She is so funny… And she's crazy about me. We'll probably end up hooking up at some point. I'm just saying."
Earlier, reports surfaced that Shelton and Stefani were using "The Voice" to deal with their respective failed marriages. Now, Life & Style reports that it was Shelton who initiated the romance with Stefani.
© Copyright IBTimes 2023. All rights reserved.
FOLLOW MORE IBT NEWS ON THE BELOW CHANNELS