Blake Shelton, Gwen Stefani Want To Have A Baby Soon, Source Says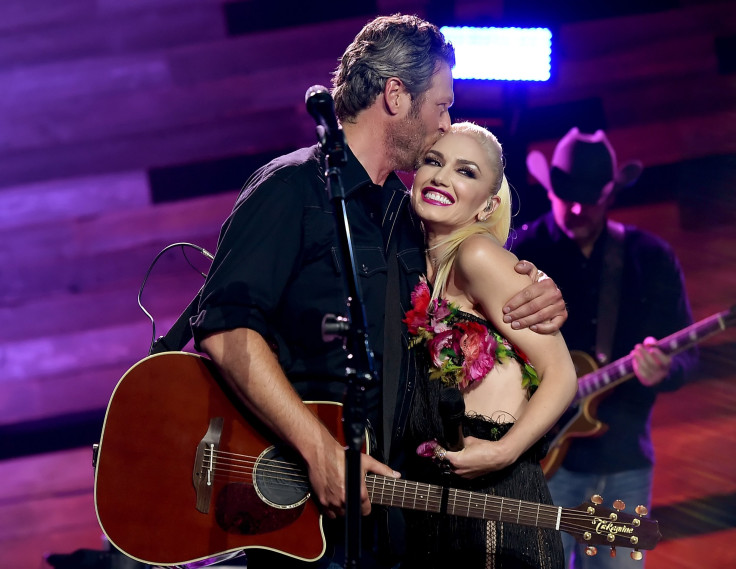 Blake Shelton and Gwen Stefani may soon be expanding their family.
Shelton and Stefani have not yet hinted at wedding bells in their future, but a source close to the country singer recently told Entertainment Tonight that they plan to eventually get married. Aside from this, the couple, who met as coaches on "The Voice," is reportedly hoping to have a child together.
"They are very committed to one another and this is a forever thing," the insider told ET. "However, more important to them right now is having a baby together. Gwen would love nothing more than to give Blake his first child. Blake is dying to be a father. He loves Gwen's kids, [which has] made him realize he could be a good father."
Shelton and Stefani have been very open about their relationship. The couple met on the set of "The Voice," went through divorce around the same time and fell in love with each other. Shelton was previously married to Miranda Lambert, and they announced their divorce on July 20, 2015. After just a few weeks, Stefani and ex-husband Gavin Rossdale split on Aug. 3, 2015. In November of the same year, Shelton's rep confirmed their relationship. "Gwen and Blake are longtime friends who have very recently started dating," the rep told Us Weekly.
Earlier this month, Shelton had a concert in Oklahoma where Stefani joined him on stage around the end. Shelton planted a kiss on his girlfriend and embarrassed her when he talked about the early days of their romance. "We were starting to hang out together and mess around," Shelton, 41, told the audience who cheered him on.
Meanwhile, Stefani rested her head on his shoulder and gave her boyfriend a mock-surprised look. "You know, texting each other, starting out as friends," he continued.
In related news, Stefani just released her new Christmas album, "You Make It Feel Like Christmas." A number of fans noticed that the No Doubt singer made a reference to her beau in her original songs.
One of the songs, titled "My Gift is You," is a clear reference to Shelton. "Don't need no money / Don't need a thing / I don't even need a wedding ring / All I need is love and the truth / And I got it / My gift is you," the lyrics read.
What can you say about Shelton and Stefani's baby plans? Drop a comment below.
© Copyright IBTimes 2023. All rights reserved.