Blake Shelton, Miranda Lambert Divorce: Sources Say 'The Voice' Schedule Not To Blame For Split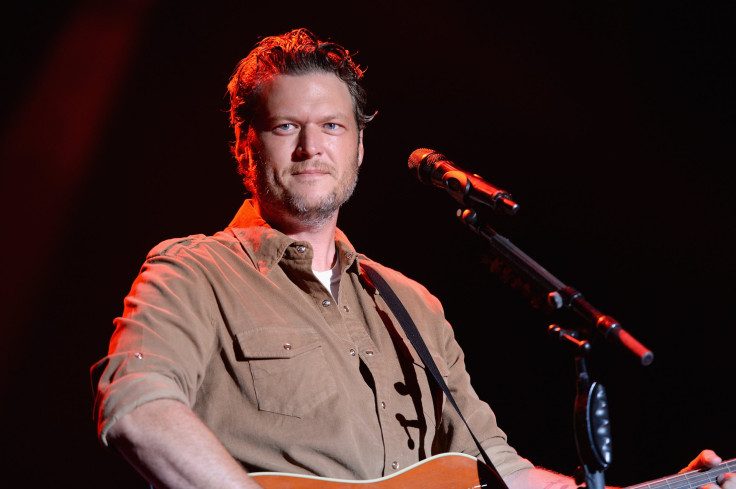 Sources close to "The Voice" are clearing up any rumors that the NBC singing competition led to the divorce of coach Blake Shelton and his wife, Miranda Lambert. The couple announced earlier this week that they were ending their marriage of four years.
While Shelton and Lambert have kept quiet since their statement on their divorce, speculation about the reason behind the split has gone viral. One claim circulating is that Shelton's involvement with "The Voice" put a heavy strain on their relationship.
According to TMZ, Shelton's duties on "The Voice" kept him in Los Angeles, and away from the home the Oklahoma home he shared with Lambert. A source says that Lambert "hates" Los Angeles, and didn't like that Shelton spent a majority of the year there. The source alleges that Lambert would make day trips to see her beau, but that Shelton "rarely reciprocated" by flying home or meeting her at one of her tour stops.
Now an insider close to production on "The Voice" is calling foul on those reports. The source told Extra that any rumors about Shelton's scheduling with the reality competition show is false. According to the insider, Blake Shelton's "first priority" was his marriage, and that a majority of his time during the six weeks of live shows was actually open. As for the pre-taped shows, the source says that they are spread out and filmed over the span of three months.
Whether or not "The Voice" was a problem in their relationship, Shelton has made it clear that he plans on moving forward as a coach. The country singer returned to the set earlier this week and celebrated with a tweet for his fans:
Blake Shelton and Miranda Lambert got married on May 14, 2011 after dating since 2006. On Monday they released a statement saying that it's "with heavy hearts that we move forward separately." The divorce was finalized hours after they made the announcement.
© Copyright IBTimes 2023. All rights reserved.