'Blindspot' Season 2 Spoilers: Episode 15 Synopsis Teases Unlikely Pairings Among Kurt Weller's Team In 'Draw O Cesar, Erase A Coward'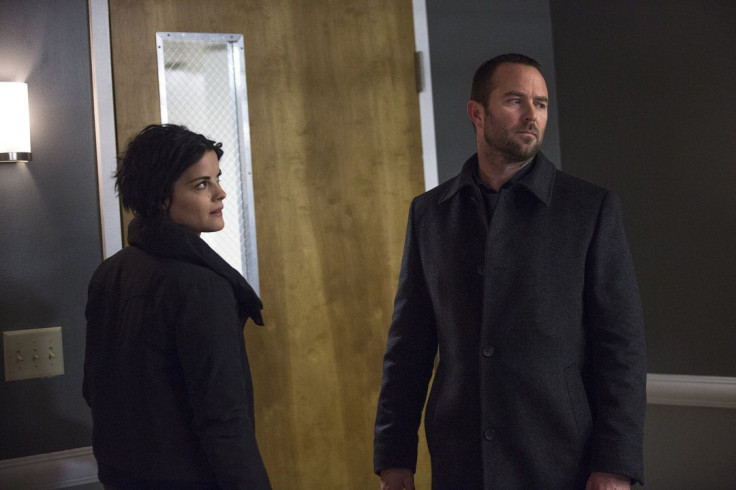 "Blindspot" Season 2, episode 15 will feature an unlikely pairing among the members of Kurt Weller's (Sullivan Stapleton) team.
In "Draw O Cesar, Erase A Coward," Kurt will work with Roman (Luke Mitchell), while Jane Doe (Jaimie Alexander) will team up with Zapata (Audrey Esparza). Patterson (Ashley Johnson) will also be working with Reade (Rob Brown). After a set of Jane's tattoos produce multiple leads, the team will be left with no other choice but to work by twos. However, it seems that Patterson and Reade's task will be the toughest one since they would also have to chase down a deadly underworld courier.
Ahead of "Blindspot" Season 2, episode 15, NBC will first release episode 14, titled "Borrow or Rob." In the installment, Jane's tattoo will point the team toward a powerful collegiate secret society, but the only way for them to infiltrate it is if they seek the help of one of its alumni, Rich Dotcom (Ennis Esmer). Unfortunately, every time Kurt's team has worked with Rich, things didn't end up as planned. But this time around, they will be left with no other choice but to trust the villainous character.
Meanwhile, NBC still has not renewed "Blindspot" for a third season. According to TV Line, the series could go either way. After all, the ratings for "Blindspot" Season 2 haven't been as impressive as the ratings from Season 1. In fact, the series had already been renewed for a second season just after a few episodes from Season 1 were released. "Blindspot" Season 1 debuted in September 2015, and Season 2 had been announced in November of the same year.
Jennifer Salke, president of NBC entertainment, released a statement following the renewal (via Variety). "We are over the moon with the success of 'Blindspot,' and want to thank our producers and amazing cast for creating one of the most riveting shows on television," she said.
"Blindspot" Season 2 airs Wednesdays at 8 p.m. EST on NBC.
© Copyright IBTimes 2023. All rights reserved.