'Bloodstained: Ritual Of The Night': How To Find And Beat Easter Egg Monster Demon 44
It's been four years since the "Bloodstained: Ritual of the Night" Kickstarter was successfully funded, and the spiritual successor to the cult favorite "Castlevania" series is now available. The Kickstarter for "Bloodstained: Ritual of the Night" reached its goal within a day of posting and far exceeded it the following days after. Of course, fans of the original "Castlevania" series wanted to see to it that the spiritual successor was successful in its development. Many fans waited through a number of delays for the game, and now their wait is over as the game released last June 18, 2019.
Now that fans are playing "Bloodstained: Ritual of the Night," they are finding that the game has many secrets to uncover. One such secret is the mysterious Demon 44, also known as Kune-Kune, and this guide will help players who are interested in slaying this demon.
One thing to note is that finding Demon 44 does not grant any exception prize. Players who want to see everything that the game has to offer will need to fill out the bestiary completely, and this includes tracking down Demon 44. Be warned though, as defeating the creature is easier said than done.
Where to Find Demon 44
The hunt for Kune-Kune, or Demon 44, begins by boarding the train from the Bridge of Evil. After the initial fight against a time limit, players will be able to board the train again without a time limit.
When in the train, players should then pass through the cargo car and go into the first passenger car. The first passenger car will contain an open window that looks out onto the scenery passing by. Once located, players must sit in the chair next to this window and simply wait until Demon 44 makes its appearance.
How To Beat Demon 44
While locating Kune-Kune is quite a simple process, defeating it is another matter entirely. "Bloodstained's" Demon 44 damages players continually just by looking at them, so you will need to plan accordingly if you want to defeat it.
One method that can be used is to use the roof as a place to safely throw projectiles down upon it. Another is to use the Stand Still shard, which you can obtain by defeating "Bloodstained" boss O.D., to stop time and cheese Demon 44 from behind without any interference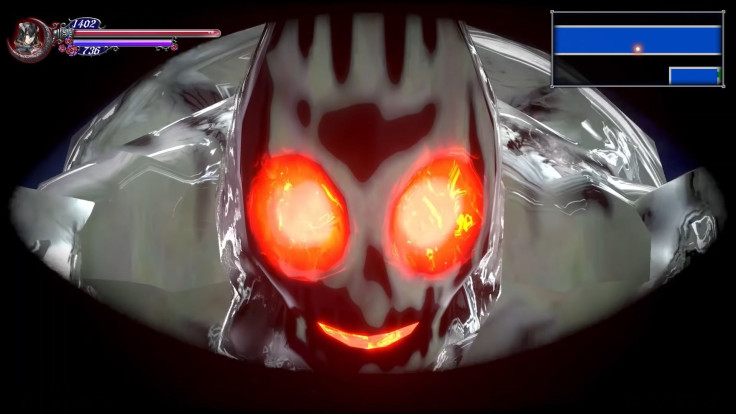 © Copyright IBTimes 2022. All rights reserved.
FOLLOW MORE IBT NEWS ON THE BELOW CHANNELS