Blue Ivy Looks 'Cute' In Beyoncé's Pictures From Tina Knowles' Wedding, Isn't 'Ugly' Anymore: Twitter Users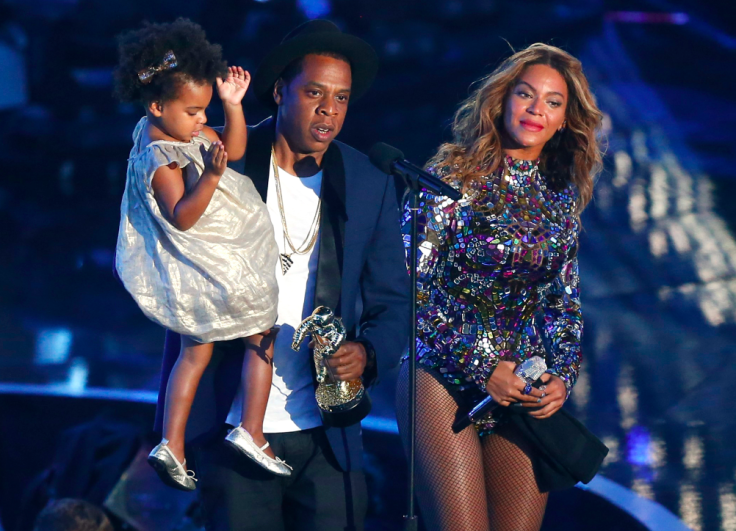 Blue Ivy, the daughter of Beyoncé and Jay Z, is growing up to be a beautiful young girl, many Twitter users remarked. New photos of the tot at her grandmother's second wedding emerged Friday, showing her in a white dress. Beyoncé took to her Tumblr page to share personal photos from Tina Knowles' nuptials to Richard Lawson on a yacht in California.
Pictures of Blue Ivy, 3, are rare, so the Twitterverse erupted with chatter when the photos were shared. And there's a good reason why Beyoncé and Jay Z release few images of their little girl. While some people commented Blue was cute now, others added how she was called "ugly" in the past.
Naysayers aside, Blue looked like she had a great time at the wedding. She wore a cute crown and smiled widely for photos. In some pictures she's dancing with her mother and in others she poses with the whole family. There's even one where the playful tot sticks her tongue out.
In fact, Blue was one of the main reasons mother Knowles, 61, decided to remarry. "[In September] we went on a boat with Beyoncé and Jay Z and when we came out one night dressed to go to dinner, Blue said, 'Oh, y'all look beautiful. When are y'all getting married?'" Knowles told People. "Richard said, 'Oh, Blue, soon. Do you approve?'"
After her 2011 divorce from first husband Matthew Knowles, Tina believes she has found true happiness. "There was a time when I doubted I would find love again," she said. "But I was determined to be happy and God sent somebody into my life. You can find love at any age. You just have to go for it."
Follow me on Twitter @mariamzzarella
© Copyright IBTimes 2023. All rights reserved.