Boeing 787 Dreamliner Runs Into More Trouble As JAL Diverts Two Tokyo-Bound Flights From San Diego And Moscow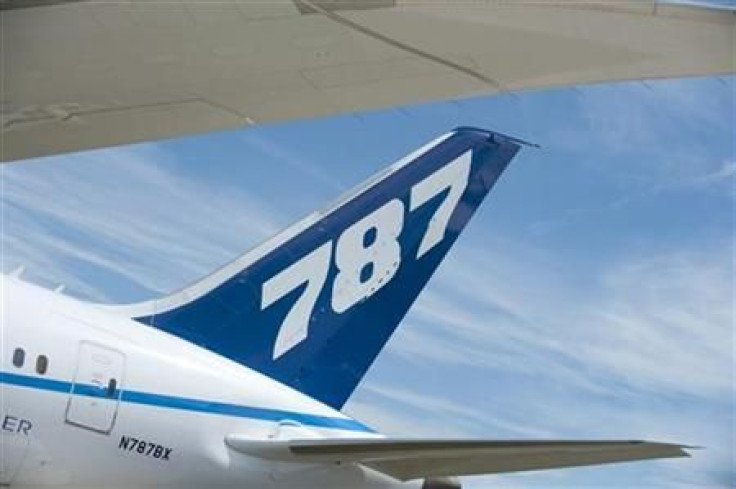 Japan Airlines Co Ltd, or JAL (TYO: 9201), diverted two of its Boeing 787 Dreamliner flights bound to Tokyo from San Diego and Moscow following electrical glitches, in the latest instances of technical problems that have dogged the aircraft since its launch two years ago.
A system to prevent ice from accumulating around the engine failed on a Tokyo-bound Dreamliner flight from San Diego, while another fault rendered six toilets unusable on a flight from Moscow. The planes turned back and landed where they had originated from.
The incidents occurred days after the Boeing Company (NYSE:BA) suffered a severe blow when one of its key Japanese customers, JAL, snubbed Boeing in favor of its European rival, Airbus, in a deal to buy 31 A350 jets. At the time, Yoshiharu Ueki, the president of JAL, said he was "sorry for the troubles we have caused our customers with the 787," but maintained that the decision to switch vendors had nothing to do with the Dreamliner's troubles.
The latest incidents were reportedly due to a fault in the plane's electrical line and are not linked to the jet's lithium-ion batteries that caused Dreamliner fleets worldwide to be grounded by the Federal Aviation Administration, or FAA, on Jan. 16.
JAL was one of the first airlines to report burnt batteries on one of its Dreamliner planes, which resumed operations in the second quarter of 2013.
© Copyright IBTimes 2023. All rights reserved.