Boeing Pledges $100M For Victims Of 737 MAX Crashes
Families of the 346 victims that died in two horrific crashes of Boeing 737 MAX 8 jetliners in Indonesia and Ethiopia are criticizing the decision by The Boeing Company offering $100 million as an "initial outreach" to them.
Boeing said it expects the money to "address family and community needs." The funds will also "support education, hardship and living expenses."
Boeing, however, placed a caveat on this assistance. It said the money won't be given directly to the victims' families. Instead, the money will go to local nonprofits and community groups, which will distribute the funds.
This outreach is voluntary on Boeing's part. Aviation experts said Boeing's move is highly unusual since aircraft manufacturers in the past have never paid victims of a crash ahead of any financial damages imposed by lawsuits.
Relatives of victims that have sued Boeing aren't taking the news well, however.
"This type of offer so early in the litigation process is unprecedented," said Bob Clifford, a lawyer representing dozens of victims' families. "Because there is still so much to learn about what occurred, it also appears to be disingenuous."
He slammed Boeing's offer as "vague." Clifford said the families are less interested in cash than getting their loved ones' remains from the crash site. The recovery process is "tortuously slow" and continues to this day.
Boeing said victims' families that accept funds from the $100 million compensation won't be required to give up the right to pursue legal action against it.
Earlier this year, Boeing CEO and president Dennis Muilenburg admitted Boeing is to blame for the fatal accidents. He acknowledged "it is apparent that in both flights, the Maneuvering Characteristics Augmentation System, known as MCAS, activated in response to erroneous angle of attack information."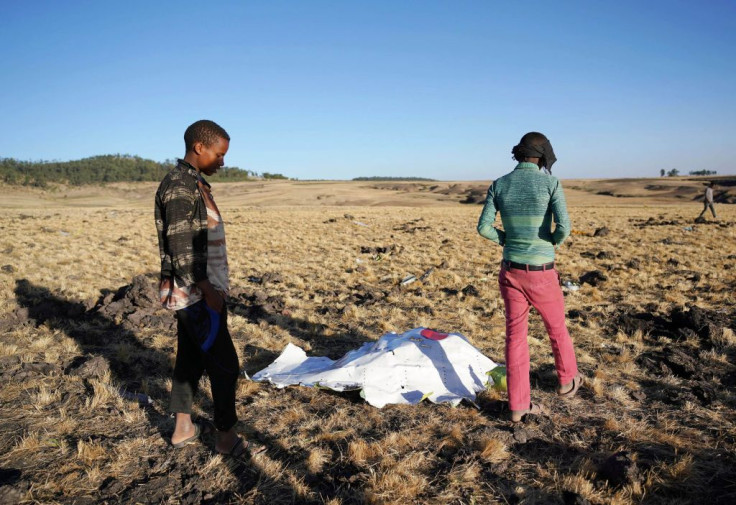 Analysts said Boeing will pay much larger sums later on as the $100 million is an indication Boeing won't shy away from its financial obligations to the victims.
"These lives lost will continue to weigh heavily on our hearts and on our minds for years to come," said Muilenburg. "The families and loved ones of those on board have our deepest sympathies, and we hope this initial outreach can help bring them comfort."
Media reports say dozens of victims' families have filed lawsuits against Boeing, which will run into the hundreds of millions of dollars.
© Copyright IBTimes 2023. All rights reserved.