Boeing's 777X Contract For Washington State Rejected By Workers' Union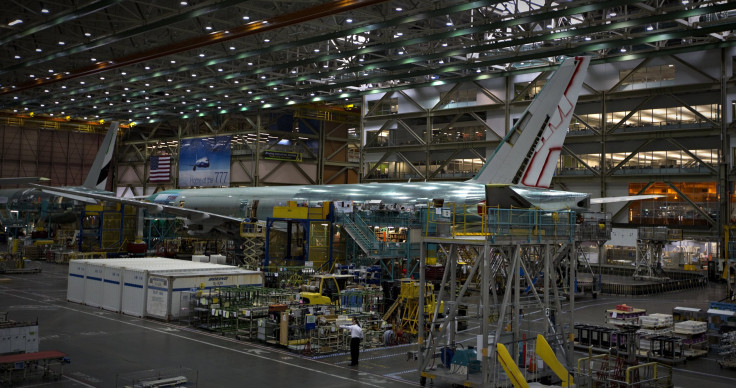 The Boeing Company's (NYSE:BA) main workers' union rejected on Wednesday a long-term work contract to build key parts of its new jet, the 777X, in the Seattle region, due to disagreements over retirement benefits, in a landmark decision that could have significant implications for the state's aerospace industry.
Two-thirds, or 67 percent, of the International Association of Machinists and Aerospace Workers voted against the proposal, under which members of the union were to build the wings and fuselage of the 777X in exchange for an eight-year long agreement that promised labor stability and was set to expire in September 2024. The proposal, which included $10,000 signing bonuses for all workers, also proposed alterations to the existing pension plan, including the establishment of an alternative company-funded plan.
"We preserved something sacred by rejecting the Boeing proposal. We've held on to our pensions and that's big," Tom Wroblewski, a representative of the union, said in a statement. "At a time when financial planners are talking about a 'retirement crisis' in America, we have preserved a tool that will help our members retire with more comfort and dignity."
The decision could force Boeing to turn to the country's southern states where wages are lower and unions are weaker, or to Japan, where the company already has an offer at hand, according to Reuters.
However, Wroblewski said the union hoped that Boeing "will not discard our skills when looking to place the 777X."
Boeing issued a statement expressing disappointment, adding that it "had hoped for a different outcome."
"Our goal was two-fold: to enable the 777X and its new composite wing to be produced in Puget Sound and to create a competitive structure to ensure that we continue market-leading pay, health care and retirement benefits while preserving jobs and our industrial base here in the region," President and CEO Ray Conner said, in the statement. "But without the terms of this contract extension, we're left with no choice but to open the process competitively and pursue all options for the 777X."
Washington state saw $76 billion in economic activity in 2012 from the aerospace industry and $20 billion of this was generated by the 777's production, which also supports 56,000 jobs.
The new contract would have provided employment for 20,000 people directly and indirectly, the aerospace workers' union had estimated earlier.
© Copyright IBTimes 2023. All rights reserved.
FOLLOW MORE IBT NEWS ON THE BELOW CHANNELS