'Bohemian Rhapsody' Car Ride To School Goes Viral [VIDEO]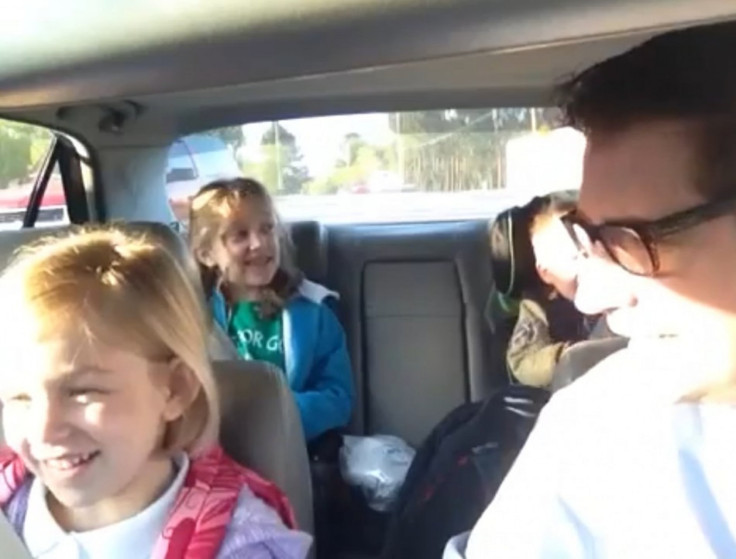 Karma points for Dad! After uploading a video on April 11 of he and his three children driving to school and singing along to Queen's famous ballad Bohemian Rhapsody, the YouTube clip has shot up in popularity, gaining 40,000 hits in the last few hours. The song has always been popular, but it's even more enjoyable when the kids singing along were likely born more than 25 years after the song first came out.
Dad (YouTube user southlandification) explains the video:
It has become a morning habit to sing Bohemian Rhapsody on the way to school in the morning. Depending on traffic, we can usually start the song as we pull out of the driveway, and pull into the school just as the song ends.
It's almost impossible to hate Bohemian Rhapsody, which is one of the longest and most memorable songs despite having no singular chorus. When Queen recorded the song back in 1975, Bohemian Rhapsody became the single most expensive song ever produced, and with guitar solos and opera and metal sections, it is still known as one of the most elaborate recordings in the history of pop music.
The song has endured the decades with a little help from pop culture. In 1992, Bohemian Rhapsody served the basis for one of the most memorable scenes in movie history when Mike Myers and Dana Carvey sang the song in a during a three-minute car ride in Wayne's World.
Then, in 2009, the Muppets Studio posted its first-ever YouTube video, which also happened to be the Muppets' take on the classic rock song. The video was an instant sensation, attracting more than 26 million views.
What's the Web? It's a giant variety show, said Lylle Breier, general manager of Muppets Studio. That's why the Muppets fit so perfectly. Parody has always been at the heart of what the Muppets do.
While both comedy videos likely inspired his family's own rendition of the song, Dad's scene with his kids is still hilarious but much more heart-warming. One thing is for sure: These kids are going to really appreciate watching this video when they grow older.
Check out the three videos of Bohemian Rhapsody below. Which is your favorite version of the classic song? Tell us your impressions in the comments section.
© Copyright IBTimes 2023. All rights reserved.