Boko Haram Kills 70 People In Attack In Northeastern Nigeria, Seize Town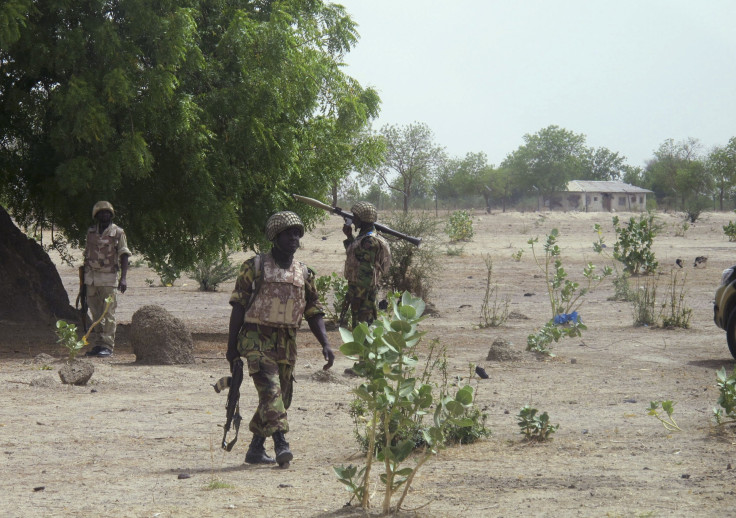 At least 70 people, including many civilians, were killed overnight when Nigerian Islamist militant group Boko Haram seized control of the key northeastern town of Bama in Borno State, BBC reported Tuesday.
Residents of Bama, located just 45 miles from the Borno State capital of Maiduguri, told BBC that Boko Haram militants had successfully captured the town after heavy fighting with government forces over the last two days. The militants were equipped with tanks and armored trucks, and seized military barracks in the town, BBC reported, citing residents.
The Nigerian military, however, denied that Bama was under militant control and claimed that it had successfully repelled Boko Haram's attempt to take over the town.
"The strike was obviously a pre-emptive attack on troops that are deploying in Bama in preparation for a large-scale offensive to retake areas under the control of the terrorists," an unnamed military official told Agence France-Presse, or AFP, adding that the insurgents had been forced to withdraw after suffering "heavy casualties."
The latest attack by Boko Haram, which last month claimed to have established an Islamic caliphate in the captured territories in the northeast, comes less than a week after it seized the eastern border towns of Ashigashya and Kerawa.
An overnight curfew has been imposed by the military in Maiduguri to prevent the entry of militants, BBC reported.
Boko Haram, which seeks to govern captured territories in accordance with a fundamentalist interpretation of Sharia law, has killed more than 5,000 civilians between July 2009 and June 2014, including at least 2,000 people this year alone. Nigerian soldiers, who have suffered heavy losses, have complained that they lack the capability to fight the better-armed insurgents, who have used high-powered rocket-propelled grenades, tanks and armored personnel carriers in their assaults.
© Copyright IBTimes 2023. All rights reserved.