'Bold And The Beautiful' Spoilers: Liam Is Stunned By Wyatt's Revelation
He had decided to finally reunite with his wife for the sake of their daughter, no matter how much the truth of her affair with his father haunted him. However, following a huge revelation from his brother, Wyatt, Liam could find himself abruptly changing his mind on the Wednesday, May 2 episode of "The Bold and the Beautiful."
Liam (Scott Clifton) had decided the time had come for him to return home to Steffy (Jacqueline MacInnes Wood) on the CBS soap and had revealed to both Ridge (Thorsten Kaye) and Wyatt (Darin Brooks) that he planned to do so for the sake of their daughter. He also admitted to his brother that while the reminder Steffy had a one-night stand with their father, Bill (Don Diamont) still haunted him, he was planning a romantic surprise for her. However, all of his plans came to a crashing halt when Wyatt dropped a bombshell on him—telling him that Bill and Steffy were still sleeping together behind his back.
Now, he will be defensive as Wyatt insists that the information he has obtained is correct, though he wishes that he didn't have to be the one to tell him it.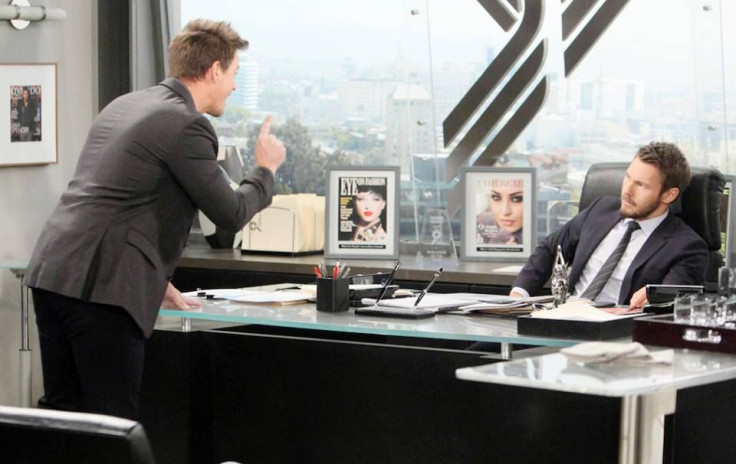 "I wish there was a chance that I was wrong right now, but I'm not," he says in a preview clip for the episode.
However, what Wyatt doesn't know is that Bill has planned the ultimate con and used him as a pawn because he wants to finally get Steffy for himself. He manipulated a situation with Steffy to make it seem as though there was something more happening with them and planted evidence to make it look as though they had hooked up in his office. After Wyatt confronted him, he claimed that it had happened but they couldn't help themselves. The ploy worked, and Wyatt bought it that there was still an affair going on, and he went to tell Liam—just like Bill planned.
However, as Justin (Aaron Spears), who planted the evidence for him, expresses concern that this is taking things too far and is wrong, Bill will insist that what he is doing is right, because he won't rest until Steffy is with him.
"Steffy belongs with me, and she's going to end up with me. Period," he says.
"The Bold and the Beautiful" airs weekdays at 1:30 p.m. EDT on CBS.
© Copyright IBTimes 2023. All rights reserved.