'Boruto: Naruto Next Generation' Episode 184 Live Stream: How To Watch Online, With Spoilers
KEY POINTS
Team 7's new mission takes them to the crash site
Konohamaru and Mugino remain missing
"Boruto: Naruto Next Generations" Episode 184 is airing Sunday
Mugino and Konohamaru cannot contact Naruto and his team in Hidden Leaf. Team 7 and Katasuke get a new mission in "Boruto: Naruto Next Generations" Episode 184, which is titled "Puppets."
Boruto, Sarada, Mitsuki, Katasuke and Chamaru (the ninja-dog) are tasked to locate Konohamaru and Mugino, who are in grave danger because of the Kara attack.
Team 7 and the others begin their journey to the last known location of the missing warriors. At the location, they see several scattered objects. Upon close inspection, they learn they are Puppet Jutsu user's Puppets.
The preview trailer for "Boruto: Naruto Next Generations" Episode 184 shows the Puppets rising and attacking Team 7. Boruto wonders if the Puppets are behind the attack on Konohamaru. The evil Puppets surround them as the situation gets worse.
Boruto continues to look for Konohamaru in the new episode. Sarada notes there must be a Puppet User and if they can find the user, they can neutralize the Puppets.
Earlier, Katasuke and Team 7 arrive at the Advanced Technology Laboratory to transport Naruto's prosthetic hand. Boruto, Sarada and Mitsuki meet Akita Inuzaka, director of the facility, and she encourages them to test some of the latest Scientific Ninja Tools.
Boruto, who is against the use of technology, finally realizes the importance of Scientific Ninja Tools. In the episode, Team 7 members test several tools under a controlled environment.
Toward the end of the episode, Naruto calls Boruto and assigns a new mission as they are closest to Konohamaru and Mugino's location.
Fans can watch "Boruto: Naruto Next Generations" Episode 184 on Crunchyroll. The episode will live stream in Japanese, with English subtitles. Episode 184 is scheduled to air Sunday.
The cast of the anime includes Yuuko Sanpei as Boruto Uzumaki, Noriaki Sugiyama as Sasuke Uchiha, Kokoro Kikuchi as Sarada Uchiha, Ryuuichi Kijima as Mitsuki, Junko Takeuchi as Naruto Uzumaki, Chiharu Sawashiro as Hiruga, Hidenori Takahashi as Konohamaru Sarutobi, Shoutarou Morikubo as Shikamaru Nara, Kunihiro Kawamoto as Omoi, Nana Mizuki as Hinata Hyuuga, Tetsuya Kakihara as Deepa, Yūichi Nakamura as Koji Kashin, Yūma Uchida as Kawaki, Houko Kuwashima as Delta, Kenta Miyake as Boro, Akio Ohtsuka as Amado, Junta Terashima as Code and Kenjiro Tsuda as Jigen.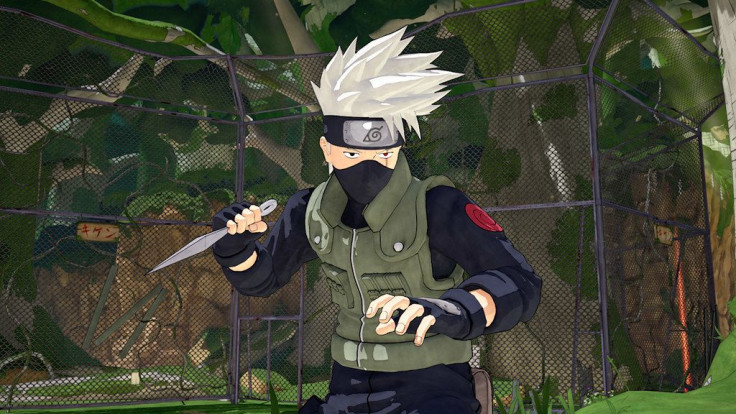 © Copyright IBTimes 2023. All rights reserved.