'Boruto: Naruto Next Generations' Episode 197 Live Stream Details: How To Watch Online, With Spoilers
KEY POINTS
Delta waits for Koji Kashin's signal
Boruto will train with Kawaki
"Boruto: Naruto Next Generations" Episode 197 is set to air Sunday
Boruto and Kawaki are ready to battle against each other. Naruto wants them to use their Karma powers in "Boruto: Naruto Next Generations" Episode 197. The Seventh Hokage is still investigating Karma and its mysterious powers.
Koji Kashin has infiltrated Konohagakure, leaving behind Delta. Both Koji and Delta set out to bring back Kawaki to Jigen. However, Delta is furious after Koji went inside the village without her. She has no choice but to wait until she gets a go-ahead from her teammate.
"As Naruto and the others watch, Boruto trains with Kawaki in a real battle to master Karma!" read the brief summary for "Boruto: Naruto Next Generations" Episode 197.
The last episode of the anime showcases Naruto and Boruto's friendly battle. It is Naruto's way to force his son to use Karma.
Before the battle begins, Naruto tells Boruto to give his all. Boruto kickstarts things with his trademark Shadow Clone Jutsu. Kawaki notes that it is the same move Naruto used on him. Himawari tells him Boruto has also mastered it.
Naruto is easily able to counter the opponent's Shadow Clone Jutsu. Suddenly, Kawaki activates his Karma and announces he will help Boruto. Soon, Karma on Boruto's body charges up. Mitsuki observes it might be a Resonance Phenomenon.
Sarada wonders if they should stop the battle. Naruto wants to continue and let Kawaki help Boruto fight the battle.
The cast of the anime includes Yuuko Sanpei as Boruto Uzumaki, Noriaki Sugiyama as Sasuke Uchiha, Kokoro Kikuchi as Sarada Uchiha, Ryuuichi Kijima as Mitsuki, Junko Takeuchi as Naruto Uzumaki, Chiharu Sawashiro as Hiruga, Hidenori Takahashi as Konohamaru Sarutobi, Shoutarou Morikubo as Shikamaru Nara, Kunihiro Kawamoto as Omoi, Nana Mizuki as Hinata Hyuuga, Tetsuya Kakihara as Deepa, Yūichi Nakamura as Koji Kashin, Yūma Uchida as Kawaki, Houko Kuwashima as Delta, Kenta Miyake as Boro, Akio Ohtsuka as Amado, Junta Terashima as Code and Kenjiro Tsuda as Jigen.
Fans can watch "Boruto: Naruto Next Generations" Episode 197 online on Crunchyroll. The episode will live stream in Japanese with English subtitles this Sunday.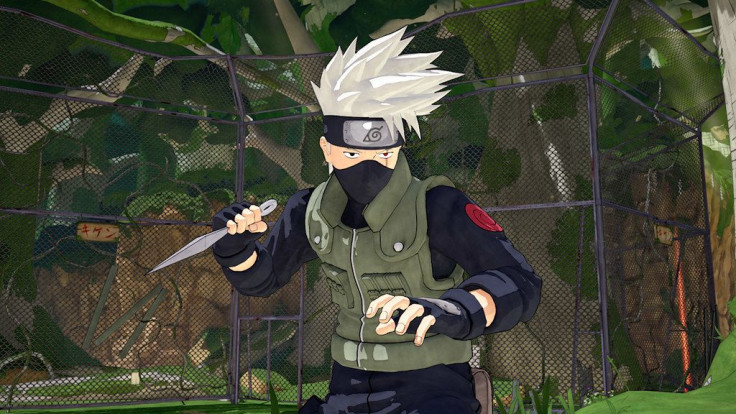 © Copyright IBTimes 2023. All rights reserved.