Bowe Bergdahl 'No Hero' To Fellow Soldiers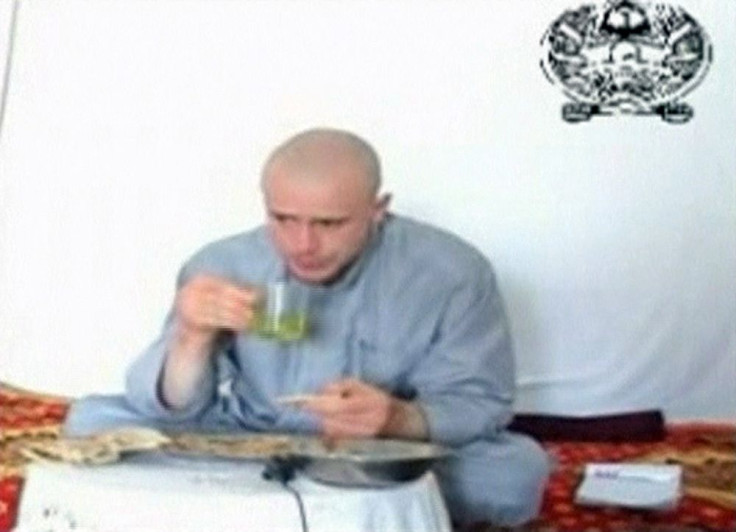 Not everyone is elated over the release of POW Sgt. Bowe Bergdahl in a prisoner swap deal with the Taliban: Some veterans and soldiers are calling him a deserter.
Former Sgt. Matt Vierkant, a member of Bergdahl's platoon, told CNN Bergdahl should face military trial for desertion.
Bergdahl disappeared from his platoon in Afghanistan on June 30, 2009, and he had been in Taliban custody for five years before his release on Saturday from a U.S. military base in Germany, where he had been sent for treatment.
"I was pissed off then, and I am even more so now with everything going on," Vierkant said. "Bowe Bergdahl deserted during a time of war, and his fellow Americans lost their lives searching for him."
CNN said at least six soldiers died searching for Bergdahl in Paktika province.
"He walked off," former Pfc. Jose Baggett, 27, of Chicago, told CNN. "He left his guard post. Nobody knows if he defected or he's a traitor or he was kidnapped. What I do know is he was there to protect us and instead he decided to defer from America and go and do his own thing. I don't know why he decided to do that, but we spend so much of our resources, and some of those resources were soldiers' lives."
Some fellow soldiers took to social media to express their anger at Bergdahl on such Web pages as "Bowe Bergdahl is NOT a hero." Comments, however, were so vicious, a moderator posted:
"I challenge any one of you who label him a traitor to spend 5 years in captivity with the Taliban or Haqqani, then come back and accuse him again. Whatever his intent when he walked away or was captured, he has more than paid for it."
Rolling Stone reported in 2012 that Bergdahl had become disillusioned with the U.S. war effort and told his parents: "The future is too good to waste on lies. And life is way too short to care for the damnation of others, as well as to spend it helping fools with their ideas that are wrong. I have seen their ideas and I am ashamed to even be American. The horror of the self-righteous arrogance that they thrive in. It is all revolting."
© Copyright IBTimes 2023. All rights reserved.