BP, Shell Plan Blockchain Platform For Energy Trading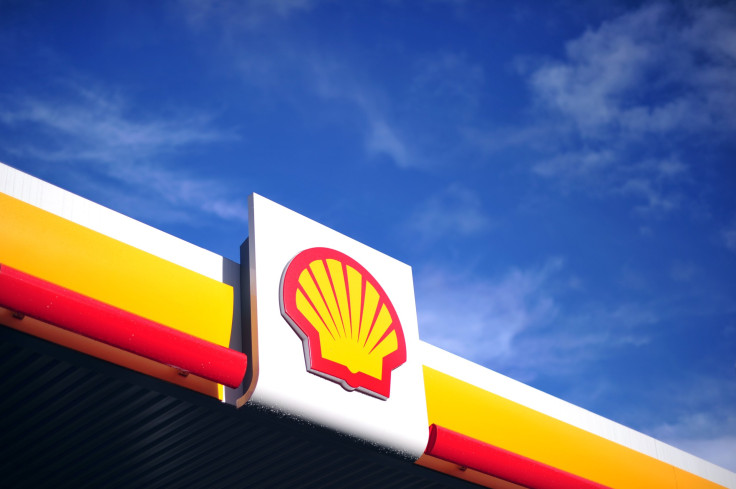 A growing number of energy companies are turning to blockchain technology to solve the industry's logistical problems, such as trading errors and transmitting oil or electricity across long distances to reach consumers. Reuters reported a consortium with energy companies such as BP and Royal Dutch Shell announced plans to make a blockchain-based platform for energy commodities trading in 2018.
"Shell and BP are clearly leaders in the blockchain for energy space," Karl Kreder, co-founder of the energy startup Grid+, told International Business Times. "In the next 12-24 months we will see a large number of proof-of-concept demonstrations in upstream energy trading."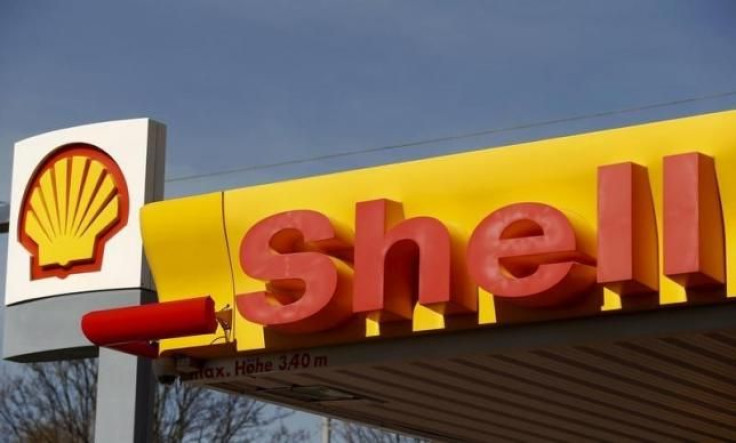 The consortium includes a variety of industry players such as Koch Supply & Trading, the Dutch bank ABN Amro and the Norwegian oil firm Statoil. "Ideally, it would help to eliminate any confusion over ownership of a cargo and potentially help to make managing risk more exact if there are accurate timestamps to each part of the trade," Edward Bell, commodities analyst at Dubai-based lender Emirates NBD PJSC, told Reuters.
Blockchain technology is quickly becoming the supply chain management solution of choice for tech-savvy corporations who can afford new digital infrastructures. However, blockchain-enabled energy swaps aren't restricted to enterprise institutions. Cryptocurrency could help average consumers gain more control over their power sources.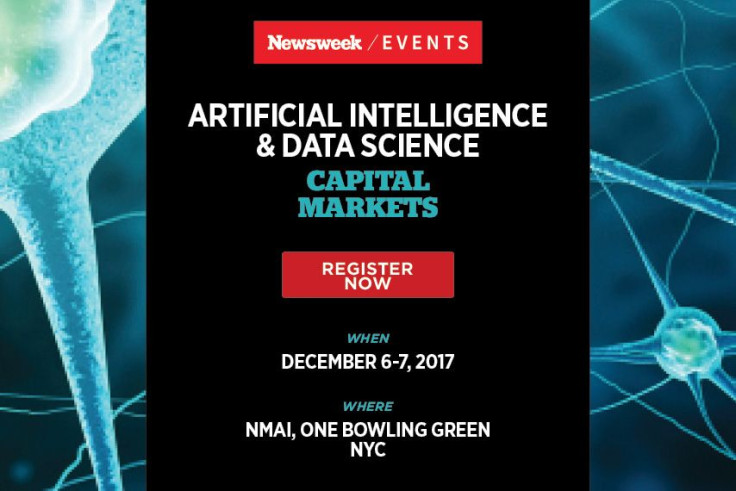 The Australian startup Power Ledger raised $34 million Australian dollars in a September token sale, more than $26 million USD, and is already running pilot programs for people who want to buy or sell electricity from local solar panels. Meanwhile, a baby-faced American startup called Grid+ is launching a blockchain-based service for Texans in 2018.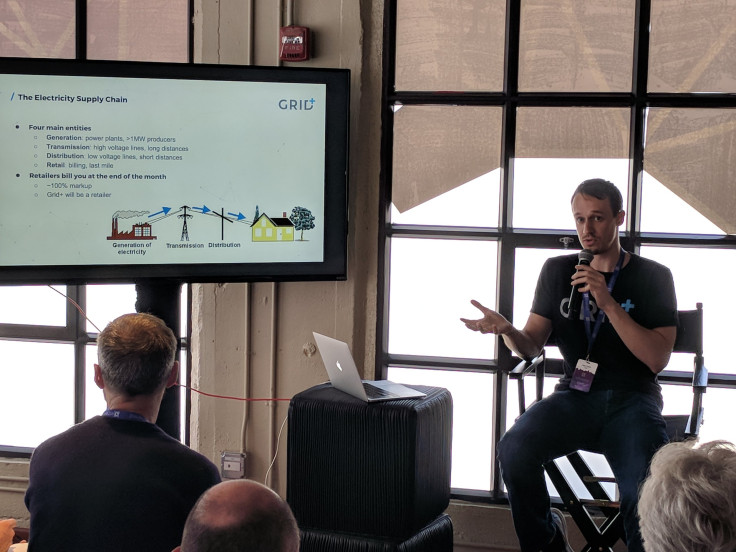 Founded in April 2017, Ethereum co-founder Joe Lubin quickly took this project under his wing. Thanks in part to guidance from Lubin's new venture capital firm ConsenSys Ventures, Grid+ has raised more than $32 million in token sales so far. The initial token sale is still underway. It ends on Nov. 13, although regular sales will continue indefinitely.
"Texas is kind of like the gold standard with a type of market called a deregulated market," Grid+ co-founder Alex Miller told IBT. "Retailers are perfectly competitive. The barrier to entry is very low. So that's our plan, to build a retailer in Texas." Miller has global ambitions for Grid+, aiming to eventually license the technology out to diverse energy retailers, despite the project's niche launch.
Unlike eco-friendly Power Ledger, which offers a decentralized blockchain system for peer-to-peer solar energy swaps between neighbors, Grid+ is starting out as a pretty typical energy retailer. The customers of both startups can make money from their homes' solar panels by selling excess energy back to the main grid. Yet Grid+ is taking smaller baby steps toward a decentralized energy market. For now, the startup retailer mainly offers cheaper options and a blockchain-powered hardware device. Meanwhile, Grid+ is exploring the potential for a slightly broader pilot program with the Tokyo Electric Power Company.
Miller said he thinks it will take a decade for technology like solar panels and household batteries to become common enough for a truly decentralized energy market. "The real efficiencies of blockchain arise from instantaneous value transfer or settlement," Kreder added. "These projects will only be successful in the long term if they adopt protocols that are generally used, or their protocol is widely adopted for general use commerce."
That's why Grid+ is focused on customers beyond the cryptocurrency community. There's a simple process for people who want to use credit cards, instead of ether wallets, to buy BOLT tokens. "Any homeowner can sign up for Grid+, it's just a regular utility company," Miller said. "BOLT is just basically dollars, a way of accounting for dollars on Ethereum." The token sale is offering GRID tokens, which are a little more complex because they offer dynamic wholesale energy prices.
The Grid+ Smart Agent device will help people automatically pay their bills with a prepaid model Miller estimates could save 20 to 40 percent of a household's electricity costs. This device is a multi-purpose cryptocurrency wallet, for digital assets like bitcoin, capable of managing the household's electricity too.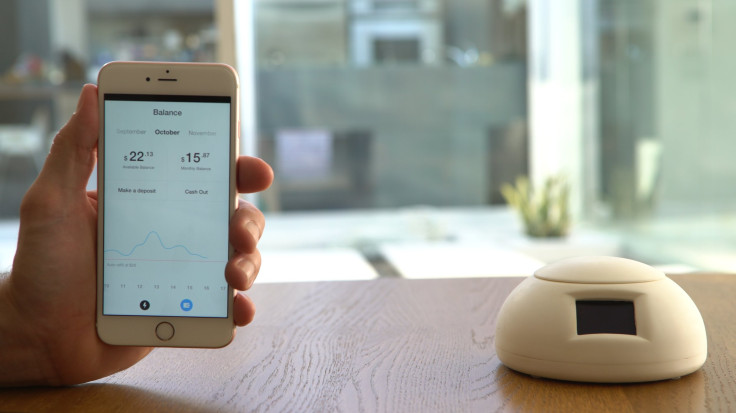 "When you're putting money down it's actually being converted and sent back to your ownership," Miller described how the prepaid cryptocurrency billing works. "If you want to cash it out, you can do that at any time because it's yours. If you want to give it to someone else, you can do that...we want this to be the kind of master IOT device in your home."
The smart agent could eventually act like a remote control for the household, managing power and assets almost in "parallel to the legacy banking system," he said. From internet-connected vibrators to robot vacuum cleaners, IOT household products are notoriously easy to hack. So Grid+ is using security tricks from the world of bitcoin, such as multisignature wallets that require multiple devices and password keys to align at once. Stealing the hardware wallet itself is almost pointless unless the thief also takes your brain, your phone, and possibly a trusted third party's knowledge too.
If your future high-tech refrigerator automatically orders more milk and eggs every time you run out, it would probably be easier for one secure device to manage those purchases instead of trusting the security of each new piece of furniture. "I think we are going to have increasingly more IOT devices...but those are just generally dangerous places to put money," Miller said. "We wanted to give consumers one thing they can be sure will not be hacked...we want to build this thing to be more generalized so that other people can build other functionality into it as well."
The future energy market could bear little resemblance to what we use today. Decentralization can make energy cheaper, by reducing transportation and administrative costs, while blockchain platforms grant consumers more independence. Enterprise consortiums with companies like BP and Shell are setting new standards for global energy industries. However, the trickle down effect will depend on how many businesses eventually work with publicly accessible networks.
With that in mind, the Austria-based blockchain startup Grid Singularity recently helped launch the nonprofit Energy Web Foundation, which uses the open source Ethereum network. "Private or permissioned blockchains are great for learning," Kreder said. "But much like the debates over intranet vs. internet in the early 90's, it is already becoming obvious to most thought leaders in the space that blockchains will follow the same path."
© Copyright IBTimes 2022. All rights reserved.
FOLLOW MORE IBT NEWS ON THE BELOW CHANNELS