Brandi Glanville Shares Denise Richards 'Text Messages' In Attempt To Prove Affair Claims
KEY POINTS
Brandi Glanville has shared on Twitter text messages allegedly from Denise Richards after claiming they had an affair
The "Real Housewives of Beverly Hills" star claimed they got intimate almost nine months ago
Richards has vehemently denied hooking up with Glanville
"Real Housewives of Beverly Hills" alum Brandi Glanville has shared text messages Denise Richards allegedly sent her after claiming she had an affair with the actress-turned-reality star almost nine months ago.
Glanville revealed her alleged fling with Richards, 49 — who is married to Aaron Phypers, 47 — during her appearance on the July 22 episode of "The Real Housewives of Beverly Hills." The 47-year-old model then took to Twitter to share text messages allegedly showing Richards asking her to share a room with her.
Glanville said this occurred when she traveled to Northern California to record her "Unfiltered" podcast with Richards, who was filming there at the time. The reality star claimed Richards told her the day after their alleged hookup that her husband should never know about their tryst.
"Listen to my podcast from Friday & you'll know why Denise asked me to specifically say I was staying at the hotel across the way when I wasn't," Glanville tweeted on Sunday. "It's because her daughter had a friend with her & she didn't want the parents of the friend to know that I was staying in the room!!"
"Also you will hear the uncut version on housewives which proves that I stayed with Denise we didn't know we were recording but we were," she added in a follow-up tweet. "Be Patient all will be revealed."
She then shared a screenshot of their alleged conversation.
Richards has denied having an affair with Glanville, telling The Washington Post that "there's definitely consistency with the subject matter that comes up on this Housewives season, and that's all I'll say."
Richards also shut down Glanville's claims that she and her husband, Phypers, had an open relationship, stating that her marriage was going strong. The actress married Phypers in September 2018 after dating for less than a year.
Like his wife, the Malibu healing center owner is reportedly not worried about the drama that's being aired on the Bravo show.
"They're better than ever. They are really great together," an Us Weekly source said of Richards and her husband. "They're unbothered by upcoming 'RHOBH' storylines or any speculation about their marriage because they know it's solid."
"The Real Housewives of Beverly Hills" airs Wednesdays on Bravo.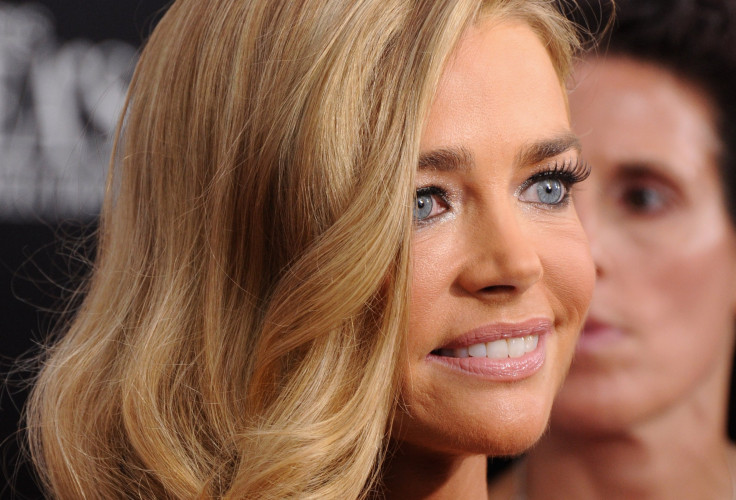 © Copyright IBTimes 2023. All rights reserved.