Brawl On Carnival Cruise Ship Draws Coast Guard Assistance, 60 Passengers Involved In Fight
A large brawl on a Carnival cruise between passengers at a nightclub required the U.S. Coast Guard to escort the ship back to port, according to the New York Police Department and local reports.
The Carnival Magic cruise ship requested assistance from the Coast Guard after 40 to 60 passengers were involved in a brawl on the dance floor of the ship's nightclub at around 5:20 a.m. ET on Tuesday.
A Coast Guard boat was dispatched to escort the cruise ship to its home dock in Manhattan, where members of the NYPD were on hand as the ship docked, according to WNBC.
Passengers were allowed to disembark the ship as normal at the end of the eight-day cruise that sailed to Dominica, Turks and Caicos, and a private island in the Bahamas after the ship had departed from its New York City-New Jersey hub on June 20.
While it was unclear what caused the fight, it is thought to have started between two passengers.
No information on arrests or how the investigation had progressed was publicly made by Carnival or authorities.
"Last night while Carnival Magic was returning to New York, a number of guests were involved in an altercation in a nightclub. Thankfully no serious injuries were reported and our onboard security team intervened," according to a statement by Carnival.
"The ship arrived as scheduled this morning and authorities were notified and met the ship to interview suspects and witnesses and conduct an investigation."
The Carnival Magic cruise ship can hold 3,690 passengers and 1,367 crew members, according to the cruise line's website.
There have been other incidents involving fights on cruise ships, including a February 2018 sailing on the Carnival Legend that was bound for Melbourne, where up to 30 people were involved in an altercation.
Another incident in 2019 on P&O's cruise ship Royal Britannia involved three men and women, who were assaulted after objecting to the foul language used by another passenger. A court trial of the incident convicted the aggressor of two counts of assault occasioning actual bodily harm, and he was sentenced to 21 months in prison.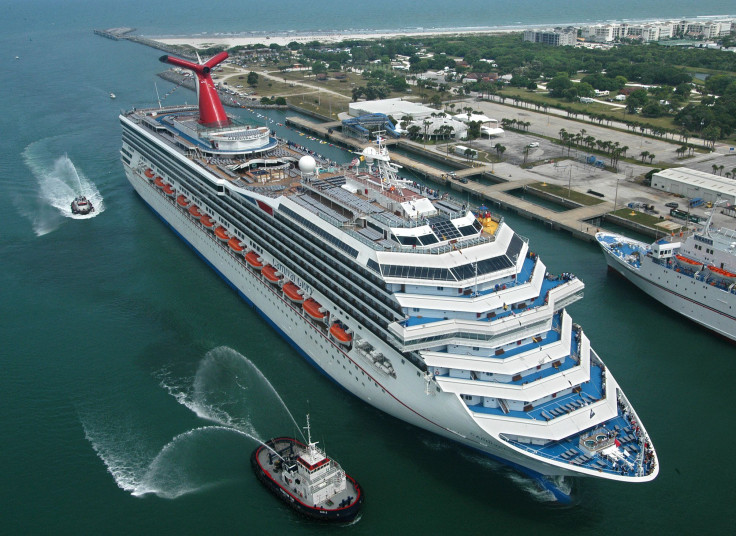 © Copyright IBTimes 2023. All rights reserved.