Brazil And Climate Change: Push For Clean Energy Could Help Ailing Economy, Analysts Say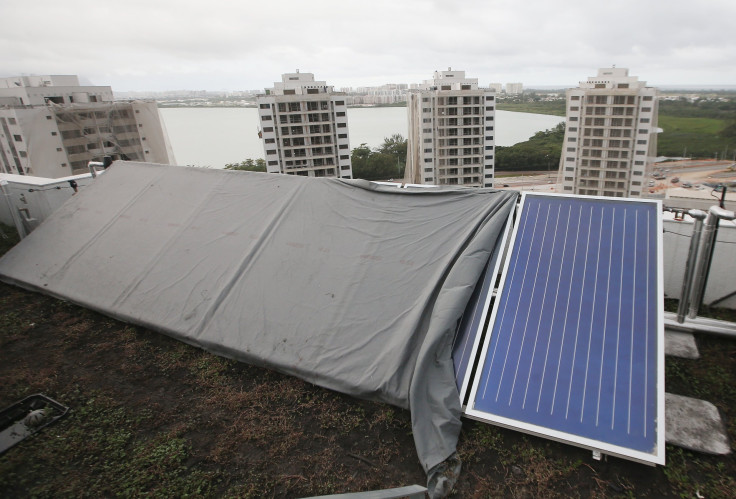 With an economy in recession and a sprawling corruption case eroding public trust in government by the day, good news has been sorely lacking in Brazil this year. But President Dilma Rousseff elicited cheers from around the world this week as she submitted a set of pledges on climate change to the United Nations, making Brazil the first major developing nation to announce specific targets to rein in carbon emissions ahead of the highly anticipated climate change conference in Paris later this year.
The announcement from Brazil, the world's seventh-largest economy and seventh-largest emitter of greenhouse gases, was a major step to building momentum for a global climate agreement. But some analysts say the plan's push for clean energy could also present a rare ray of hope to boost jobs, economic growth and credibility in Rousseff's government as Brazil continues to battle one of its biggest economic and political crises in years.
"It's a clear opportunity for [Brazil] to find some alternative ways to create jobs and growth," said Jake Schmidt, director of international programs for the National Resources Defense Council, a prominent environmental advocacy group headquartered in New York City. "What we've seen in country after country is that some of the largest sources of job growth are in the clean energy sector."
Brazil's climate plan, which Rousseff announced at the United Nations Sunday, included aims to curb greenhouse gas emissions to 37 percent below of its 2005 levels by 2025, and to 43 percent by 2030. The plan also pledged to make renewable energy sources account for 45 percent of the country's total energy mix, well above the global average of just 13 percent. She underscored the plan in her speech before the U.N. General Assembly Monday, saying Brazil was "contributing decisively" to global efforts to stem the effects of climate change.
The government has yet to announce details of how it will implement its emissions goals. "The critical piece is: What are the next three steps Brazil takes to ensure that this is turned into a reality?" Schmidt said.
Brazil already has made significant strides in curbing its greenhouse gas emissions, particularly by dramatically reducing deforestation by 75 percent in the last decade, compared to the decade before. Renewable energy makes up around 40 percent of Brazil's total energy mix, prompting some criticism the new plan isn't ambitious enough. But with the country's economy in dire straits, the time is ripe for investing in clean energy industries that can create jobs in the country and help meet emissions targets at the same time, analysts say.
Brazil has been hit with a series of painful economic news reports in recent weeks. Its economy officially entered recession in August, and Brazil's central bank predicted it will shrink by an estimated 2.7 percent in 2015, with a smaller contraction projected for 2016. Standard & Poor's ratings agency dropped Brazil's debt rating from its investment grade status just a few weeks later, prompting the government to announce a set of sweeping budget cuts and tax hikes to shore up the budget. Unemployment rates have risen for eight consecutive months this year, reaching a five-year high of 7.6 percent in August.
Boosting clean energy, especially the wind and solar industries, could be a way for the government to create jobs and revive some growth, said Ilmi Granoff, a research fellow with the Overseas Development Institute, an international development think tank based in the U.K. "Brazil is looking at austerity, but you can't cut your way to growth," he said. "They need to boost demand, and one of the best areas to do that is in renewable energy, where costs are low and it requires a lot of good quality jobs."
Political gridlock remains one of the biggest obstacles to Rousseff's economic agenda. The president is contending with an approval rating of just 8 percent and mounting calls for her to step down as a result of the economy and corruption allegations around state-run oil company Petrobras that have badly damaged the government's credibility. That lack of public trust alo has produced congressional opposition to her push for austerity, leaving economic policy mired in gridlock.
Shifting support toward clean energy, rather than Petrobras and the oil industry, could give Rousseff the credibility bump she has been lacking this year, Granoff said. "The government has been undermined by its coziness to the fossil fuels sector and crony capitalism," he said, in reference to the Petrobras scheme, in which members of Rousseff's ruling Workers' Party allegedly colluded with Petrobras executives to boost government contracts for lucrative payouts. "By committing to high renewal energy ambitions, it can demonstrate credibility and competitiveness."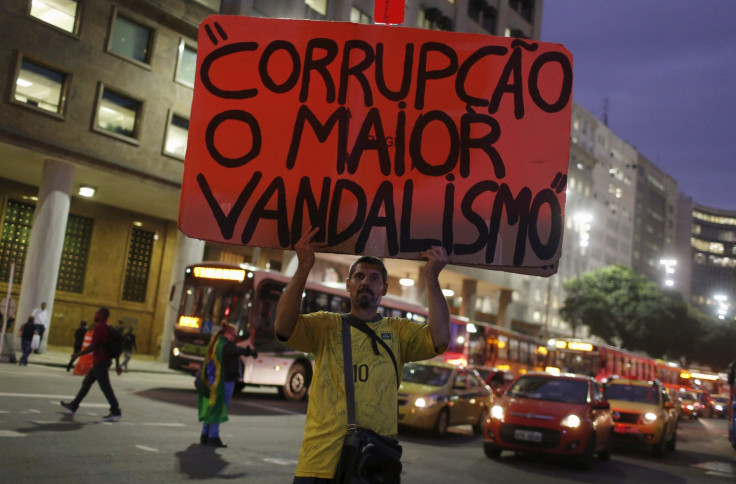 Wind and solar energy are the industries that have the biggest potential for growth. "Brazil is finding that it needs to boost its nonhydropower renewables quite significantly," said Schmidt of the National Resources Defense Council, pointing out hydropower, which supplies more than two-thirds of Brazil's energy output, has been weakened in recent years by a historic drought that has hit Brazil hard and led to a series of blackouts this year. "In the future it's going to need more wind and solar to meet that energy need in a reasonable fashion."
Renewable energy alone would not likely be enough by itself to lift Brazil out of its mounting budget woes and restore investor faith across the board, but it would be a welcome development nonetheless, Schmidt said. "It's going to take a bigger uptick in the economy than clean energy by itself to change its bond rating. It can make a significant dent in helping spur future economic growth, but it probably won't be tomorrow and may not even be this year," he said. "But yeah, I am optimistic."
FOR FREE to continue reading
✔️ Unlock the full content of International Business Times UK for free
offer available for a limited time only
✔️ Easily manage your Newsletters subscriptions and save your favourite articles
✔️ No payment method required
Already have an account?
Log in
© Copyright IBTimes 2023. All rights reserved.