Brazil Announces Plan To Push For De-Dollarization At BRICS Meeting Days After Signing First Crypto Law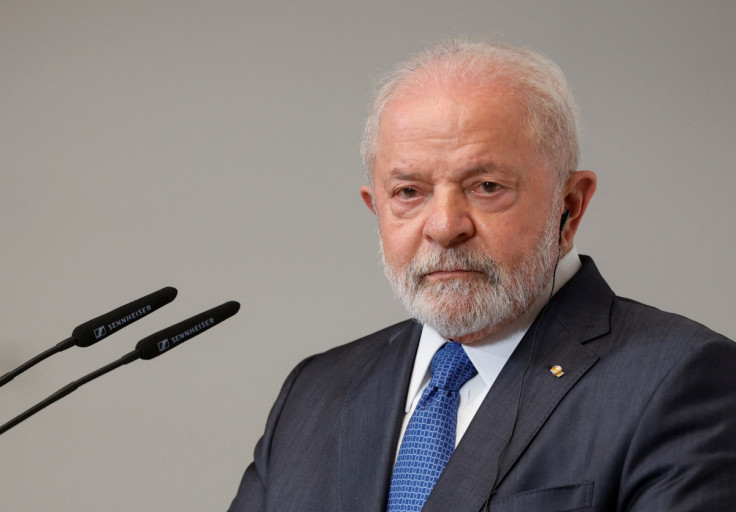 KEY POINTS
Brazil's President raised concerns about the negative impact of the dollar's dominance on low- and middle-income countries
Lula questioned why countries like his could not do trade using their own fiat currencies
The BRICS summit is scheduled to be held in Johannesburg from Aug. 22 to 24
hile economic dynamics and geopolitical risks have hastened the trend to move away from the U.S. dollar, Brazil, just a few days after it signed its first-ever cryptocurrency regulation, is now suggesting it will push for de-dollarization and discourage BRICS countries from relying on the currency in an upcoming meeting in August.
Over the past months, calls to step away from dependence and reliance on the U.S. dollar for trade have been increasingly growing with several countries calling for transactions using other fiat currencies aside from the world's reserve currency.
Brazil's President Luiz Inácio Lula da Silva (Lula) has now revealed the nation's plan to raise the issue of de-dollarization at the next meeting of BRICS, the group consisting of emerging national economies of Brazil, Russia, India, China and South Africa.
Lula raised concerns about the negative impact of the dominance of the U.S. dollars on countries classified as low- and middle-income.
The president of Brazil, which is the 10th largest economy in the world based on its gross domestic product (GDP), also questioned why countries like his could not use their own fiat currencies while doing business with other nations like China or Argentina, among others.
"Why Brazil and Argentina would trade in dollars. Why don't we do it in our own currencies? Why can't Brazil and China trade in their currencies? The question of why I need to buy dollars is on my agenda," the Brazilian president said (translated by Google) Friday during the closing ceremony of the Paris Climate and Finance Summit.
The ceremony was co-hosted by Barbados Prime Minister Mia Mottley and French President Emmanuel Macron.
"And if it depends on me and only on me, then we will discuss this at the next BRICS meeting," the president said, referring to the alliance's upcoming meeting in Johannesburg, South Africa, from Aug. 22 to 24.
The Brazilian president's statement came a few days after he officially signed a legislation on June 15, which empowers its central bank to overlook and regulate the cryptocurrency in the country.
Brazil's first-ever crypto law provides the legal framework and definitions of digital assets or crypto and went into effect on June 20.
The law places the power on its central bank to decide which companies can operate in the country and regulate tokens classified as securities with the Comissão de Valores Mobiliários (CVM), the Securities and Exchange Commission (SEC) of Brazil.
© Copyright IBTimes 2023. All rights reserved.