Brazil World Cup Website Hacked: Activists Replace 2014 FIFA World Cup Website With Protest Footage [VIDEO]
On June 17, the Brazilian World Cup website was hacked by activists who were looking to shed light on the events occurring in Brazil. Demonstrations and protests in Brazil have been held since June 6, in response to ongoing corruption and the raising of public transportation fare from BRL 3.00 to BRL 3.20. Grievances the protesters hold also include the outrage over the ballooning government spending in the construction and preparation of facilities for the World Cup and the future Olympics.
In the original website's place, hackers embedded a YouTube video that shows several videos of protesters calmly walking from placards, eventually being confronted by a line of riot police behind riot shields. Throughout all of this the protesters are shouting "Sem violencia!" -- which means "Without violence!" in English.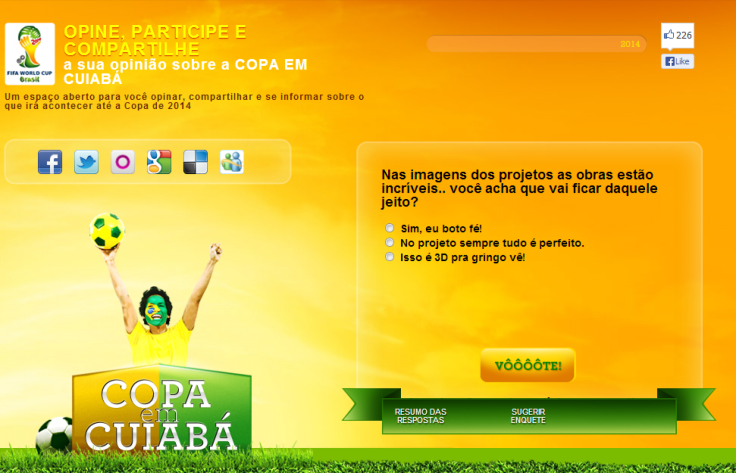 Immediately after, riot police advanced and opened fire on protesters with tear gas and shotguns loaded with rubber bullets. Other footage of protesters confronted by riot police are also seen throughout the video. As of June 18, 9:12 a.m., the website remains replaced by the video embedded by hacker activists.
Take a look at the website here, and the video embedded on the website above. What do you think about the unrest in Brazil? Let us know in the comments.
© Copyright IBTimes 2023. All rights reserved.