BREAKING: Italy, Spain Downgraded by DBRS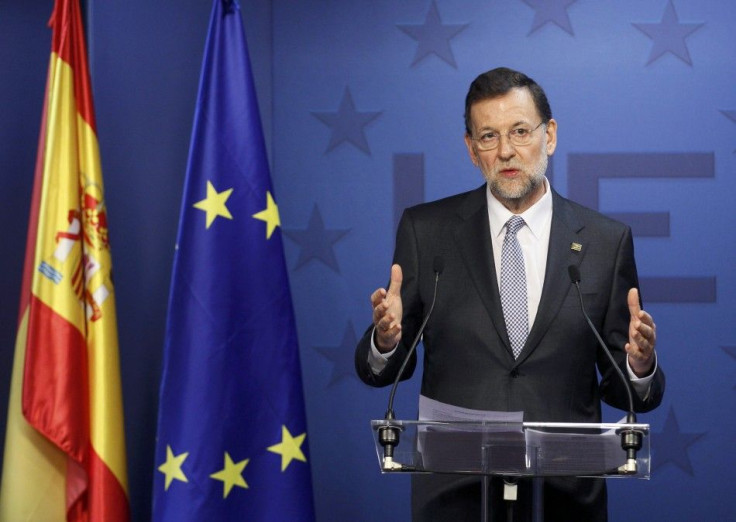 Toronto-based credit rating agency DBRS, Inc. announced Wednesday it is downgrading the sovereign credit ratings of the Kingdom of Spain and the Republic of Italy from their current "A (high)" ratings. The rating agency gave Spain's long-term rating a two-notch downgrade to "A (low)." Italy was taken down one notch to "A."
Both countries' ratings were assigned a "Negative" trend outlook.
For Spain, DBRS cited "considerable downside risks to the economic growth outlook," including a worsening private sector outlook, deteriorating public debt dynamics, a weak general economic environment, stressed financing conditions, and doubts about the policy response at the euro zone level. For Italy, it questioned the government's "ability to achieve its ambitious deficit reduction targets," stressed financing conditions and policy uncertatinty at the national and European level.
The rating agency also announced that it was confirming its long-term rating on debt issued by the Republic of Ireland at "A (low)," citing "tentative signs of stabilisation in the Irish economy, progress reducing fiscal imbalances, and the restoration of lost competitiveness as reflected by two consecutive years of current account surpluses."
All rating actions came as a result of a review that began on May 22
It was not immediatly known what the effects of the downgrade will be on Spanish debt markets. In mid-June, when Moody's Investor Services downgraded the country's sovereign debt, it was noted that a downgrade by DBRS could trigger collateral rules at the ECB that require margin calls on any loans backed by sovereign bonds.
Per ECB rules, a 5 percent margin call on all loans taken by Spanish banks and collateralized with nationally issued debt should be triggered Wednesday. And since Spanish banks have used the obligaciones to back the vast majority of the €287.3 billion they have borrowed from the ECB, as of May, the additional cash collateral posted would need to be around €14 billion ($18 billion).
No one in Spain has that kind of money.
© Copyright IBTimes 2023. All rights reserved.