Britain Awards East Coast Rail Contract To Stagecoach-Virgin JV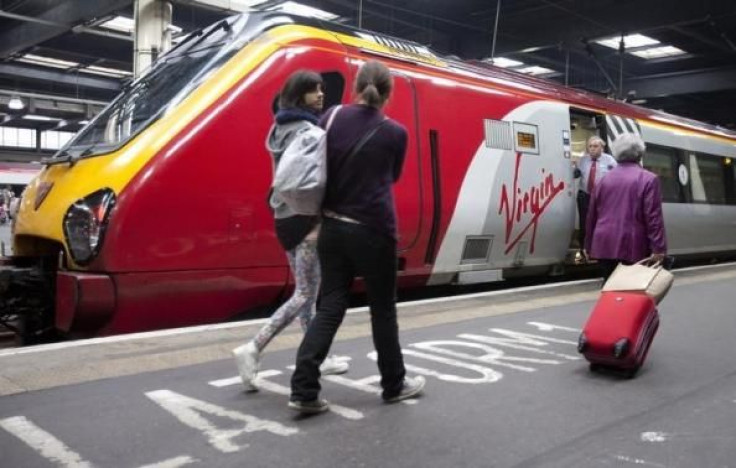 (Reuters) - Britain said it would award a contract to run trains between London and Scotland to a Stagecoach and Virgin partnership, returning the East Coast line to private control after five years in state hands.
Britain's Department for Transport (DfT) on Thursday selected the duo over the other two shortlisted bidders, British transport company FirstGroup and a Keolis-Eurostar joint venture controlled by the French state railways SNCF.
The government said it would receive about 3.3 billion pounds from Stagecoach-Virgin over the eight year contract, which starts in March, and that the operators would invest 140 million pounds in the line, adding more services and capacity.
The East Coast line which connects London and Edinburgh was nationalized in 2009 after its previous operator National Express handed it back, having racked up large losses on the route.
Stagecoach owns 90 percent of the winning joint venture and shares in Stagecoach, which together with Richard Branson's Virgin also runs Britain's key West Coast rail line between London and Scotland, traded up 8 percent to 399 pence at 0830 GMT, a record high.
The plan to hand back the contract to a commercial entity has attracted criticism from the opposition Labour party and been slammed by transport unions, who cite the healthy financial returns made by the government from running the East Coast line.
The line contributed payments of 217 million pounds to the DfT in the 12 months ended 31 March 2014.
Britain privatized its rail services in the 1990s but Labour has said that it if it wins next year's general election it would allow state operators to compete against private firms to win rail contracts.
The award to Stagecoach-Virgin is a big setback for FirstGroup, whose rail business in Britain has shrunk this year after it failed to win contracts to continue running the Thameslink, ScotRail and Caledonian Sleeper networks and also lost out on its bid to win the Essex Thameside contract.
Shares in FirstGroup traded down 2.9 percent to 105 pence at 08:30 a.m., their lowest level for fifteen months. The stock has lost almost a fifth of its value over the last six months, driven by the rail contract losses.
"With no rail wins to show from 2014 and a slowdown in the rate of rail opportunities for FirstGroup looking forward, there's no quick route to cash flow improvement unless some way can be found to reduce high annual debt costs," Jefferies analysts said.
The East Coast award could have attracted further controversy had the Keolis-Eurostar partnership won. Keolis is 70 percent owned by French state rail company SNCF, and Eurostar, the company behind the cross-channel rail link between Britain and France, is 55 percent owned by SNCF.
© Copyright IBTimes 2023. All rights reserved.