Britney Spears' Boyfriend Sam Asghari Wants To Have Kids, Do More Acting
KEY POINTS
Sam Asghari wants to have kids with girlfriend Britney Spears
He revealed new details about how he met Spears in 2016
The fitness influencer wants to do more acting work moving forward
Britney Spears' boyfriend Sam Asghari has opened up about his immediate plans for his personal and professional life.
The 27-year-old fitness trainer recently did an interview with Forbes and spoke candidly about the things he wants to do in the near future. Among them is to become a father with his 39-year-old girlfriend of four years, Spears.
"I want to take my relationship to the next step, as well. I don't mind becoming a father. I want to be a young dad," he said.
Spears already has two kids whom she shares with ex Kevin Federline — Sean Preston, 15, and Jayden James, 14.
Asghari and Spears first met in 2016 when the former made an appearance in the latter's music video for "Slumber Party."
In the interview, he admitted that he almost bowed out of the project since he had just starred in Fifth Harmony's "Work From Home" music video. Furthermore, Asghari, who was trying to expand his acting profile at the time, wanted to stay away from doing music videos back then.
Fortunately, one of his friends recommended him to the team that was working on Spears' project. His friend convinced him to do it after telling him that the pop singer personally picked him to star in the music video.
"I didn't want to do more and be known as a music video actor, but a good friend of mine was working on a project and they referred me to the team that was picking out the leading role for 'Slumber Party,'" he said.
In a 2018 interview with Men's Health, Asghari shared that he was so "excited" to meet Spears when he was chosen for her music video that he "had butterflies." He also revealed that they hit it off instantly and went out for sushi dates not long after the shoot.
In 2019, he told Entertainment Tonight that he could see them getting married in the future. "This is something that every couple should do. That's the whole point of a relationship — we are a family," he added.
Apart from wanting to have kids with Spears, Asghari is also still looking into doing more acting roles for both the small screen and the big screen. So far, he has made appearances in 2019's "Can You Keep A Secret?" and 2020's "Unbelievable!!!!!"
"My priorities in life are to remain humble and understand where I came from and where I'm going. I want to take my career to the next step when it comes to acting," he said.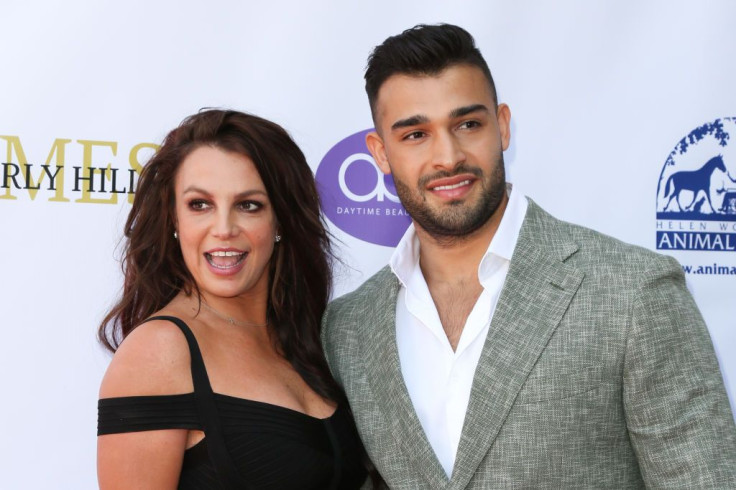 © Copyright IBTimes 2023. All rights reserved.