Britney Spears Honored At Teen Choice Awards 2015 With Style Icon Surfboard [VIDEO]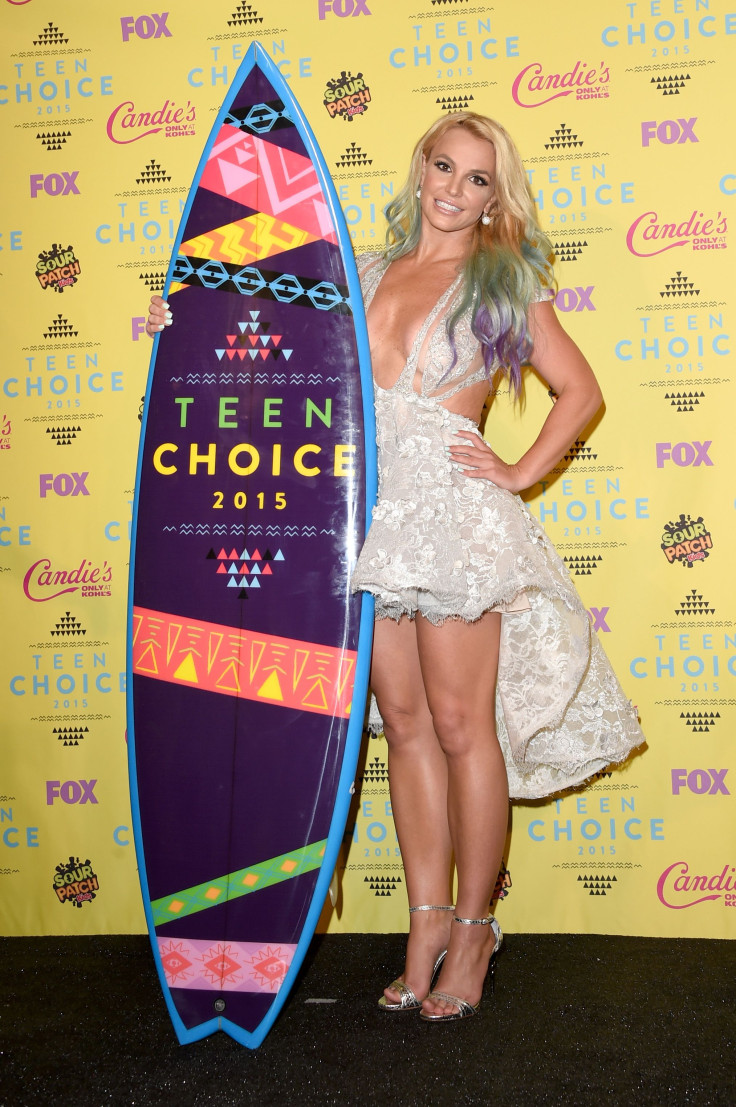 Britney Spears might not be a teen anymore, but she is still winning plenty of Teen Choice Awards. The pop star won a surfboard for being a style icon at Sunday's ceremony in Los Angeles.
"Thank you to Candies and the Teen Choice Awards for this style icon award," Spears, 33, said. "It really means a lot to me."
The award likely reminds Spears that she has been attending the ceremony for more than 15 years. Girl group Fifth Harmony presented Spears with her award and noted she's been winning surfboards since the very first Teen Choice Awards in 1999.
"Fashion has always been something I've loved to experiment with," the singer said while wearing a white, cleavage-baring dress. "It gives us all a chance to express ourselves and our own personalities and shine in our own way."
Spears, who is currently in the middle of her Las Vegas residency, also pointed out the award isn't just about fashion. It's about the teens who vote. Like many other celebrities, such as "Empire" stars Jussie Smollet and Bryshere Y. Gray, Spears took the opportunity to send a message to the young viewers. "To all the teens watching out there: Be fearless in your choices, and don't be afraid to be yourself," she added. "Last, but not least, thank you to all my fans. Your support means everything to me."
The mother of two couldn't forget her children though. "And Jayden and Preston and Lexie, I love you very much," she said. The camera showed Spears' sons watching her from the audience along with her older brother Bryan Spears and his daughter Lexie.
© Copyright IBTimes 2023. All rights reserved.