Brooklyn Independent Library Mellow Pages Turns Down ExxonMobil Donation – That Oil Co. Says Wasn't Actually Offered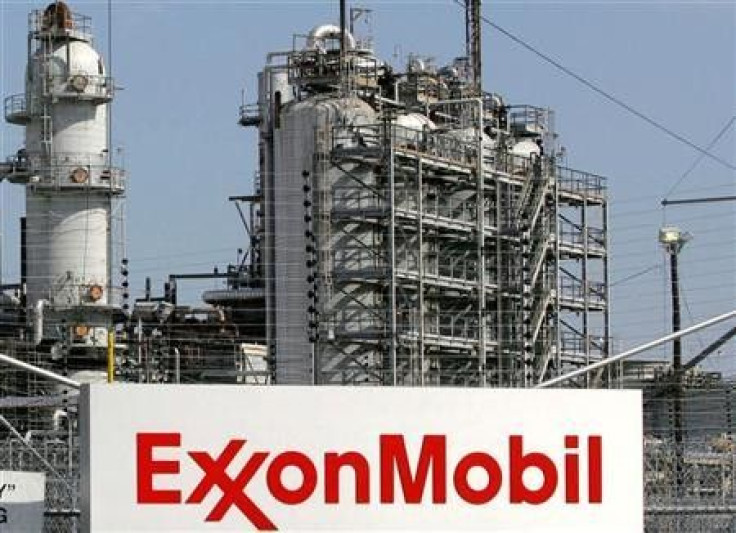 Brooklyn's Mellow Pages Library created a minor stir among the hip young literati of New York City this week, announcing that oil and gas giant ExxonMobil had swooped in like a corporate fairy godmother. Co-founders Matt Nelson and Jacob Perkins said that just a few weeks after the independent lending library raised a bit more than $5,000 of its $20,000 goal on crowd-funding website IndieGoGo, Exxon suddenly offered a donation of more than $50,000 – enough to keep Mellow Pages afloat for several years.
A staggering artistic dilemma: Accept oil money to keep small-press literature accessible, or refuse to sell out to The Man? Exxon, after all, has a history in the area; the company has had to pay millions of dollars to clean up the remains of a massive oil spill that contaminated the neighborhood of Greenpoint and nearby Newtown Creek, the legacy of predecessor Standard Oil and several other petroleum companies.
The two founders offered library members a chance to weigh in on whether or not to accept the Exxon money. Comments poured in via email, on Facebook and on a lengthy article on TheFanzine.com*. Mellow Pages added ExxonMobil's logo to its Twitter and Facebook profiles. Meawhile, the New York Observer and The Awl pondered the ethics of corporate patronage.
On Wednesday, Mellow Pages said they wouldn't be accepting the money.
"The truth would be that we were afforded freedom at the cost of something else: ideas," Perkins and Nelson wrote in a letter. "The amount of people within the community who want to figure out ways that this can be sidestepped or avoided is immense. We basically turn it inside-out by saying no."
One small detail missing from the story: It seems Exxon never actually offered the money.
"We have no record of any interaction whatsoever with this library," ExxonMobil spokesman Richard D. Keil wrote in an email. "We first heard of this through media inquiries."
Plus, the way that the Mellow Pages founders described the company's offer – supposedly via an email out of the blue – doesn't seem to jibe with the way Exxon usually arranges its donations.
"The funding scenario the library describes in no way comports with the open and transparent way in which we make charitable and philanthropic donations," Keil says.
Exxon's philanthropy records reflect a focus on large established charities. According to Nelson and Perkins' article on TheFanzine, Mellow Pages is not an official non-profit organization.
Nelson and Perkins turned down repeated requests for an interview, saying they were swamped with media inquiries. They did not immediately respond when asked to explain why Exxon had no record of the funding offer, or when asked if they could produce documentation of any supposed Exxon representative who contacted them. (We'll update if they do comment later.) Update 1/10/2014, 12:24 p.m.: Perkins admitted the whole thing was a publicity stunt to a Brokelyn reporter, and "compared it to a rolling work of fiction that everyone was a part of."
This wouldn't be the first time Mellow Pages was the center of a sensational hoax. Last summer, word spread that Kanye West would be shooting footage at the library for a new music video (plausible, given that the rapper had already stopped by the Bushwick bar Brooklyn Fireproof). Mellow Pages invited people to come, bring beer, and tweet away on their smartphones. About 50 people showed up, according to the website Brokelyn, but none of them was Kanye West.
Nelson told Brokelyn that the library was likely duped by someone pretending to be from the rapper's public relations team with a fake email. So the supposed Exxon donation may be another instance where Mellow Page founders have been fooled by a third-party faker – or perhaps they've just misconstrued an offer from some generous gas station owner.
Or it could be the sign of some recurrent hipster fabulism.
Either way, an honest explanation is overdue.
*Disclosure: This reporter, initially taking the claim at face value, contributed to the discussion on TheFanzine. I'm not a paid member of Mellow Pages, but I have attended one reading there.
© Copyright IBTimes 2023. All rights reserved.
FOLLOW MORE IBT NEWS ON THE BELOW CHANNELS