Bubbly and chocolate duet for Valentine's day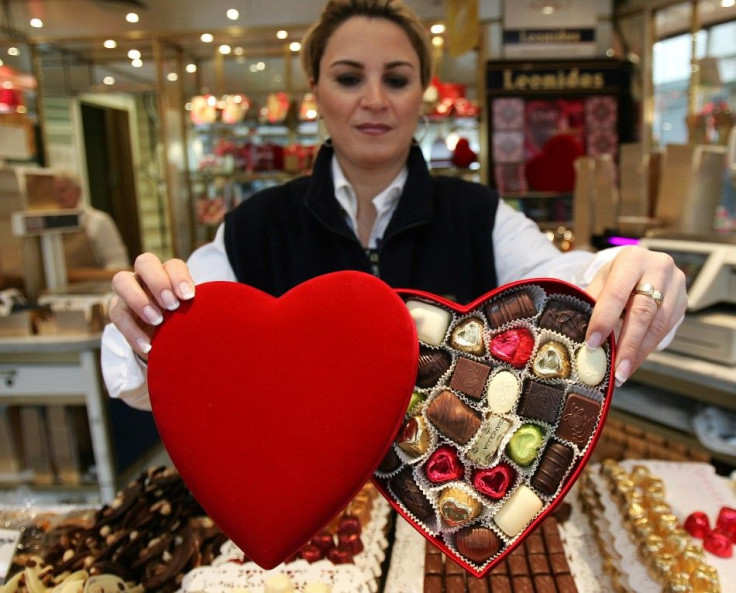 Champagne, sparkling wine and chocolates are a favorite pairing to celebrate Valentine's Day, despite warnings from experts that the two do not go well together.
Sales of bubbly rise with the approach of Cupid's big day on Feb. 14, according to the research and data company Nielsen, so romantics and even some winemakers are convinced that with the right choices the two could be a winning combination.
There are as many flavors in chocolate and wine. So, if you're going for a fruit such as raspberry or apricot dipped in dark chocolate, then you really want the demi-sec, said Eileen Crane, the winemaker at Domaine Carneros, the California sparkling wine house, referring to the semi-dry wine.
A self-confessed addict of both bubbles and chocolate, Crane said she preferred dark chocolate with a classic brut Champagne but if the box of sweets included milk chocolates then a rose sparkling wine would be a better choice.
For lovers of chocolate desserts Janet Hedstrom, the executive chef the Washington state winery Domaine Ste Michelle, recommends Blanc de Blancs, a sparkler made entirely of Chardonnay grapes.
Although Tom Tiburzi, the winemaker for Domaine Chandon, the California cousin of France's Moet-Chandon admits that it takes a bit of work to find truly epicurean sparkling wine and chocolate pairings, he suggested that a good choice to accompany dark chocolates would be a classic Brut sparkling wine or a Blanc de Noirs, a white wine produced entirely from black grapes - usually a blend of Pinot Noir and Pinot Meunier.
During a wine/chocolate tasting at wine importer Pasternak Wines in New York state women employees thought a Blanc de Blancs paired with white chocolate was a big hit.
The creaminess of the white chocolates cuts the minerality of the Blanc de Blancs, said Darlene Manning, the compliance manager for the company.
Dark chocolate with sea salt also went well with a Brut Prosecco, a Brut Champagne or a Brut Rose Cremant from France's Alsace region, the group said.
And milk chocolate seemed to go with any Rose.
Based on the women in my office, husbands and boyfriends would be best off bringing home a bottle of sparkling rose, said Susan-Anne Cosgrove, a spokeswoman for the importer.
© Copyright Thomson Reuters 2023. All rights reserved.
FOLLOW MORE IBT NEWS ON THE BELOW CHANNELS