Building A Multi-Millionaire Dollar Business Empire: Reco Jefferson Shows The Art of Entrepreneurship
This article uses affiliate links, which means if you purchase products through these links, we may earn a commission. Click here to see our
T&C
. For licensing please click
here
.
Reco Jefferson is, by all stretches of the imagination, a very successful businessman. With several investments in his portfolio and a steady 8-figure-income annually, Reco is an embodiment of what the average American could only dream of and aspire to. We can safely say that Reco has a talent for doing business, and he knows where the sauce is.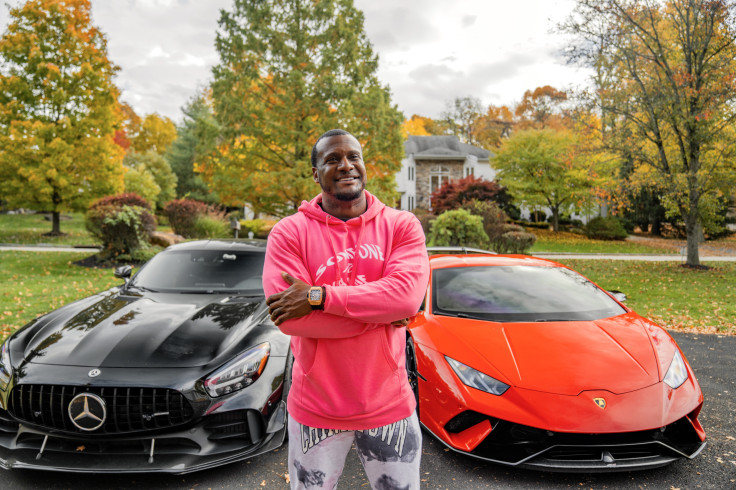 In a recent interview, Reco reveals that he's been in thee-commerce space for the last 12 years, starting from scratch to the point where they're now generating several millions of dollars annually for their clients.
Today,Reco Jefferson can look back and be proud of the things he's been able to put together in the years following his discharge from the service. Amongst others, Reco works in the e-commerce space, where he receives passive income from building automated e-commerce stores for his over 200 clientele on platforms like Amazon, Facebook, and Shopify.
Reco's team doesn't just set up the stores; they also manage them, especially for clients who may find it tedious to do themselves. Reco's e-commerce business takes care of everything that has to do with putting the store together, from product research to the listing, the packaging and shipment, logistics, and customer service, as well as hands-off experience for the clients.
As with most businesses, there are downsides. For Reco, who's committed to delivering excellent service to his clients and online shoppers, one of the setbacks he's had to deal with is the inexperience that's saturated the e-commerce space.
A lot of business people want to go into e-commerce but have no idea how to set it up, and they leave a sour taste in the mouth of customers who visit their platforms. In the end, that negative impression rubs off on the other great people working in the e-commerce environment, which becomes a problem.
Reco says that it "gives the industry a black eye." So to reorient customers and e-commerce entrepreneurs on how the business should work, Reco says he's putting out relevant content on YouTube to explain the process and guide people through it "so they know what to expect and what they should be looking for."
Moving forward,Reco explains that he's been able to stay relevant in the e-commerce space after all these years, mainly because he has the experience and the right approach to doing business. For one, Reco's been around much longer than most people in the industry at the moment that came in because they see it as an opportunity to cash out quick bucks.
And speaking of moneymaking, Reco says he doesn't even take money off of his client's profit in the process. That's not how his system works, and that's one of his cutting edges in business, which stands him out ultimately.
Aside from his e-commerce business, Reco Jefferson is also involved in real estate and owns dozens of rental properties out in the Redding, Pennsylvania, and Philadelphia areas. Majorly, Reco is particular about those areas because that is the neighborhood where he grew up, and he believes it's always great to give back to society, especially to the people of your community.
For Reco, who revealed that he grew up poor and can remember what it was like to find decent accommodation, catering to the housing needs of low-income earners is more a priority than a business need. He desires to provide better housing for people at prices that they can afford since most low incomes people are constrained to live around areas with rundown, abysmal facilities.
Typically, Reco goes in and buys those poor properties and gives them a proper facelift by rehabbing them completely from top to bottom before renting them out to low-income people. That way, they can at least have somewhere decent to call home and an environment they can be happy to live in.
After all, as Reco Jefferson expresses, those people are hardworking and good people and don't deserve anything less. In addition, Reco doesn't stop by just refurbishing those homes and renting them out; he also has his hands-on team that takes care of ongoing maintenance of the properties to ensure everything is working properly.
Being business savvy and all, Reco's enterprise spans across OnlyFans, where he's representing models on the site through his agency, Helix Media. His foray into OnlyFans stems from his desire to help people grow and see the best come out of them.
According to Reco, he's had friends on OnlyFans over the years before he ever started Helix Media. He observed that most agencies are essentially ripping the girls off and taking most of the profits from their modeling jobs without providing quality representation and quality service in return.
"I felt that that was wrong," he says, because that felt like robbing the girls of their income because they don't know any better. So that prompted him to set up his agency to cater to the girls, and he works with an all-female to pull that one off. Talking about girl power, Reco believes that females can succeed as much as men if they have the opportunity.
"It's to get rid of that stigma," he enthuses, "you can have a female-run agency and be just as successful as other agencies." And what's more, Helix doesn't just work with OnlyFans models. They offer quality representation and management services to girls who need them.
Reco Jefferson hopes he can hands off from actively running his businesses in the next five years and have the businesses run on automation, just earning passive income that way. He desires to groom quality talents and put them in charge so he doesn't need to be on the ground for things to work actively.
Retired military personnel,Reco Jefferson spent some time in the air force before retiring to pursue his interests in business and investments. For Reco, starting when you can is okay, and success is always within reach. It doesn't matter when you start, the important thing is to begin, do great things, and put your energy and passion to achieve what you believe in.
FOLLOW MORE IBT NEWS ON THE BELOW CHANNELS