Burkini Ban In France Continues After Beach Brawl On Corsica Beach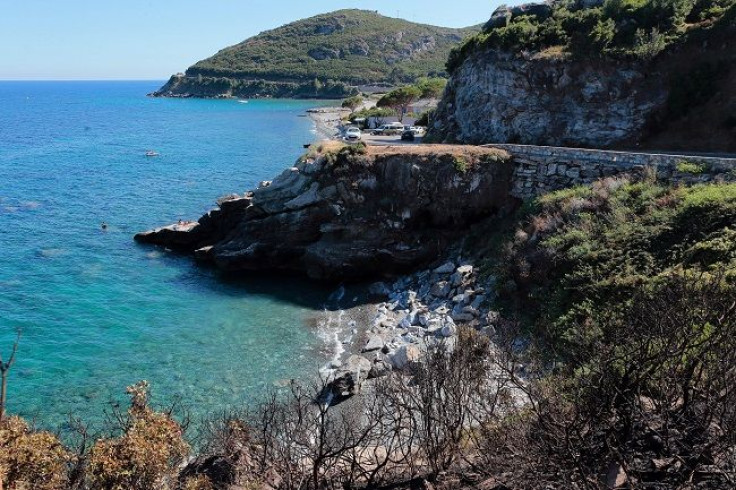 The ban on burkinis from beaches in France has grown to include a third town after a major fight broke out this weekend in Corsica. The brawl, which occurred Saturday at Sisco Beach, was between a family of North African descent and local Corsican youths, according to the BBC.
Mayor Ange-Pierre Vivoni of Sisco on Sunday called for a ban of the religion-based full-body swimsuits following the large brawl. The ban is set to go into effect Tuesday, according to The Telegraph.
Vivoni indicated that the burkinis were not the actual cause of the fight. Witnesses told the BBC that the Muslim family had objected to photos being taken by a tourist. A local teen tried to take a photo, as well. The disagreement escalated and a fight ensued.
"It was quite a trivial matter to begin with," Vivoni said of the fight's apparent catalyst.
Stones and bottles were reportedly thrown before 40 local men arrived to defend the youths. One of the men was cut by a harpoon blade, witnesses said. Others said hatchets were brandished during the brawl. Several automobiles were also set on fire by the beach.
Five people were injured after the fight and taken to the hospital. They were discharged later on Saturday.
The ban against burkinis in Corsica comes on the heels of France issuing a ban against the suits in the coastal town of Cannes, making Corsica the third French town to ban the controversial swimwear (Villeneuve-Loubet, another resort town on the French Riviera, banned the suits, as well).
Mayor David Lisnard of Cannes called for the ban this month against burkinis – the swimsuits favored by observant Muslim women.
"Beachwear which ostensibly displays religious affiliation, when France and places of worship are currently the target of terrorist attacks, is liable to create risks of disrupting public order," Lisnard had said in a statement concerning the new ban.
© Copyright IBTimes 2023. All rights reserved.