Bye-Bye, AT&T? How Apple Is About To Transform The Mobile Industry (Again)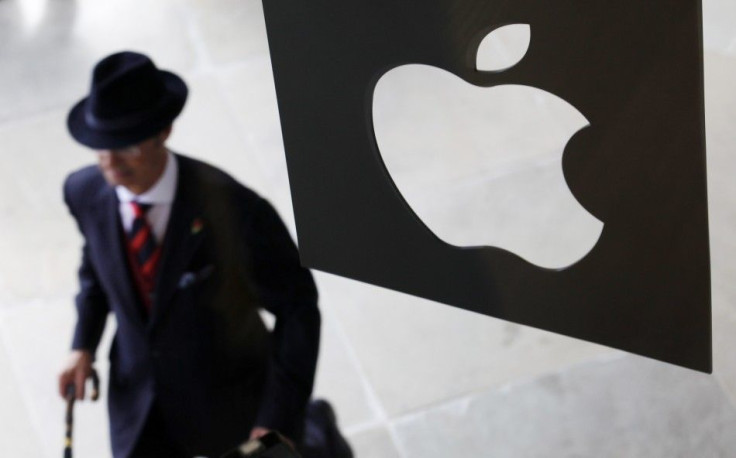 Where Apple (Nasdaq: AAPL) leads, others tend to follow. The company's latest foray into the mobile phone market, therefore, may be about to herald a new dawn for U.S. consumers and how they buy their phones.
Starting on June 22, Cricket mobile, the service of Leap International (Nasdaq: LEAP) will begin selling Apple's flagship iPhone 4 and 4S without a contract. It's as simple as buying the phone from Cricket (for $399 and $499 respectively) and paying a $55 monthly charge for unlimited calls, data and messaging. Don't like the deal anymore? Then just cancel.
On Thursday, Virgin Mobile USA -- which is owned by Sprint-Nextel (NYSE: S) - announced it too was joining the contract-less iPhone jamboree. The British upstart will launch its own iPhone service on June 29, with the phones priced at $549 for the 8 GB iPhone 4 and $649 for the 4S. What's more, Virgin is offering an even cheaper $30-a-month payment, for 300 minutes, unlimited messaging and up to 3 GB of data usage.
And if the rumor mill is to be believed, Boost mobile will also launch its own contract-free iPhone deal by September.
Until last year, the iconic Apple device was only available on AT&T (NYSE: T). After the exclusivity contract ended, a handful of established players -- including Sprint and Verizon -- were granted rights to sell the phone with a contract.
But if you wanted an iPhone in the U.S. that was not tied to any particular network, you had to either jail break the phone offered in your contract by downloading and installing software that could potentially render the device useless, or buy direct from Apple and slot in a SIM card from one of the few operators offering contract-less iPhone deals. And even then, the offers from operators such as T-Mobile did not typically include access to 4G, or even 3G services.
The new deals, however, do away with the hacks and the need to compromise on data speeds.
In terms of significance, this is significant, said Ramon Llamas, an analyst at IDC.
On a scale of 1 to 10, it's a 10.
Apple, however, is not entering the pre-paid market in order to break the big operators. They simply want to ship more units; especially after it emerged in Q1 of this year that rival Samsung Electronics (Seoul: 5930) had become the world's largest mobile phone manufacturer, selling 44.5 million smart phones compared to the Apple's 35.2 million iPhones.
From Apple's point of view this is about growth -- the more operator's shelves you occupy the more successful you are going to be, Llamas said.
But what's the big deal? Contract-less phones have been around for years, right?
This time, however, it's not just any phone going contract-free -- it's the iPhone.
Now you have pre-paid operators that have a national footprint... and you have people who say, I want an iPhone, what do you have to offer me? Llamas added.
Combine the two, and you bring the idea of the pre-paid phone out of the bargain basement and into the mainstream. Pre-paid just became sexy.
People think of pre-paid and they think, 'oh the phones are not as robust', Llamas said.
It is just the same as when Apple entered the smart phone market, and almost single-handedly raised the profile of the smart phone.
It's going to raise the profile of the pre-paid service.
Added to the simplicity (excuse the pun) of a SIM-only deal, the cost savings can be substantial, too.
A recent comparison by Information Week's Eric Zeman demonstrates the potential savings made by choosing a pre-paid deal over that of a standard two year contract offer. Using the iPhone 4s 16 GB and the cheapest standard two year contract length as a benchmark, those who choose Virgin Mobile over, for instance, Verizon's 24-month offer, will save $510 over the life of the contract.
And it's not all about the Benjamins.
The advent of prepaid, contract-free phones enables end-users to switch suppliers as and when they feel like it. No waiting for contracts to expire or hefty fines for ditching your current operator. All you need to do is apply to have your number ported over to your new supplier and bingo, a new contract-free service is yours.
This is something the British market, one of the largest in Europe, has experienced firsthand. After years of offering the standard 12 or 24 month contract, the big players (O2, Vodafone, Orange, T-Mobile and 3) started to offer contract-free deals. Like dominoes, once one had an easy to buy SIM-only offering, the others swiftly followed.
This portability is something, according to analysts, that the big three should be worried about.
Accordng to analyst Tero Kuittinen, who spoke to the New York Times, Apple has grown tired of the expensive tarrifs offered by the likes of AT&T and Verizon.
Offering the iPhone to pre pay operators, who so far are offering cheaper monthly charges for similar service offerings, the firm hopes to force the industry titans into lowering their prices.
But before victory over the contract is declared, it is important to bear in mind some drawbacks with the current crop of upstart providers.
Unlike in the UK, with its tiny landmass compared to that of the U.S., coverage on some of the rebel networks in the U.S. is far from complete. Virgin Mobile USA, for instance, has no coverage in large parts of the country, and while the major population centers are covered, stray off the beaten track and you may just find your $600 iPhone reduced to a very expensive mp3 player.
You also compromise on data offerings, with lower usage caps.
Overall, Apple's latest move is sure to shake up what has until now been an industry with limited offerings for the mainstream consumer. If the UK's example is anything to go by, fierce price wars, bundled offers and a more empowered mobile consumer could be just around the corner.
© Copyright IBTimes 2023. All rights reserved.