Caitlyn Jenner Talks LGBT Issues In Blog 'The Real Me'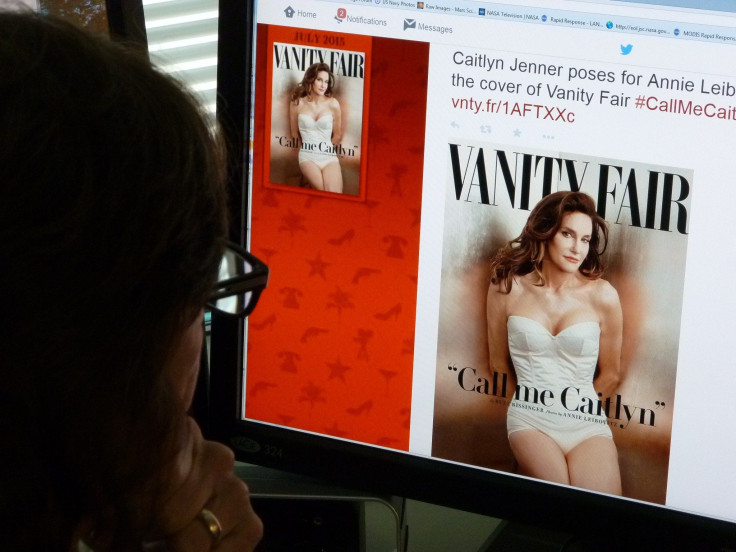 Caitlyn Jenner is going on a journey -- and she wants you to come along. The former Olympian and reality TV star, who came out in April as a transgender woman, has decided to partner with WhoSay to share not only her story, but the stories of other LGBT people. The tale will be told in a series of weekly articles titled "The Real Me."
In the first blog post, which went live on Monday, Jenner began by thanking everyone for the tremendous support she's received as she begins her new life as Caitlyn. "The response to my new journey has been overwhelmingly positive and I'm eternally grateful for all of your sweet messages, letters, and gifts," she wrote.
But now Jenner, who first appeared as Caitlyn on the cover of Vanity Fair's July issue, wants to help others. In fact, the "I Am Cait" star said she feels it's her duty to get involved after having "totally isolated" herself from the transgender community for so long. "I feel such a responsibility to this courageous group to try to get it right and tell all sides of the story. To me, that's always the biggest question: Am I doing it right?"
Jenner explained she was inspired to create this platform after having sat down for dinner with her new group of friends. "I went around the table and asked each of them how long it had been since their transitions. One said 20 years, the other one said 15 years ago ... seven years ago ... three years ago. … They came around to me and I said, 'Two weeks,'" she revealed.
The former Olympian explained in her first blog post that although she's only been Caitlyn for a few weeks, she's "already learned so much about this community, the issues, and the people involved."
"It's been an eye-opening experience for me -- mainly realizing how fortunate I am," Jenner stated, adding that she's heard "every horror story in the book" regarding the mistreatment of the LGBT (lesbian, gay, bisexual and transgender) community.
"You wouldn't believe the types of ordeals these people have had, how they have had to literally fight for their own survival," she said, noting that many trans teens get bullied and abused in school. "It's just horrendous."
Jenner also revealed the startling statistic that nearly 25 perfect of the women in the high-end sex business are reportedly trans women, according to TAMPEP, a European network for HIV/STI prevention and health promotion among migrant sex workers.
That's why Jenner created "The Real Me" -- to share the stories of her "well-adjusted," smart and inspiring friends who have overcome their adversities. "I can't wait for you to get to know them. They are just like you and me," Jenner said, before ending her first editorial with a message of motivation: "Let's live our true selves and make a positive difference while doing it."
© Copyright IBTimes 2023. All rights reserved.