Caitlyn Jenner's Style Muses Include Khloe Kardashian, Kate Middleton, Mindy Kaling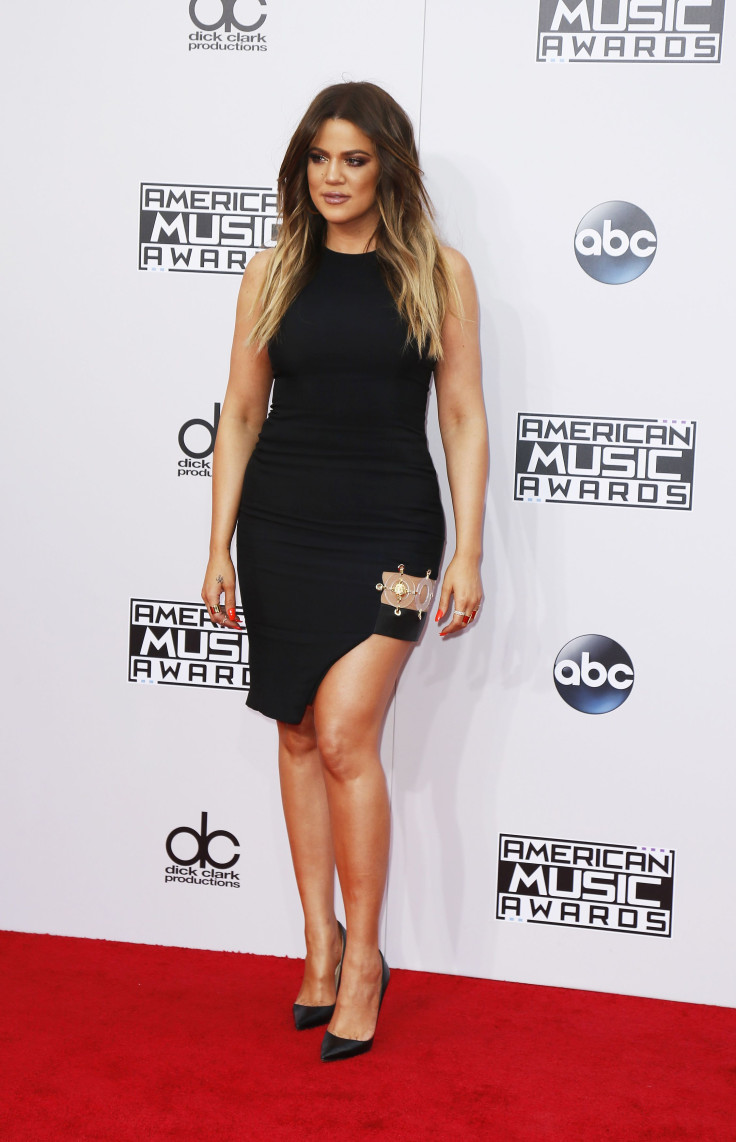 Caitlyn Jenner may have finally found her fashion style. Recent sightings of the transgender star suggest that she draws inspiration from three fabulous and chic women. Jenner appeared at Gay Pride events in New York City in last weekend. Since then, she has been spotted out and about, looking stylish and glamourous.
Us Weekly compiled Jenner's looks to determine the former Olympian's fashion inspiration -- and Khloe Kardashian made the list. Jenner wore a fitted black, long-sleeved dress during a Monday dinner with friends at Tutto il Giorno in Manhattan's Tribeca neighborhood. The outfit seemed to mirror one that Khloe wore during an Axe music event.
Earlier Monday, Jenner was the picture of elegance, wearing a navy blue wrap dress and clutch. According to Us Weekly, "who rocks a wrap dress better than the most famous wrap-dress-wearer of all time: Princess Katherine, the Duchess of Cambridge." The reality star's blue dress was the perfect mix of Kate's Issa engagement dress, along with her printed Diane von Furstenberg wrap dress, worn during the royal family's 2014 Australian tour.
Lastly, Jenner was photographed in New York City earlier this week, wearing a sequined outfit featuring a rainbow-colored mini skirt and a cropped black jacket. USA Today reported the TV personality was seen leaving "Sex and the City" designer Patricia Fields' boutique in Soho, prompting Elle magazine to tweet, "Caitlyn Jenner's rainbow miniskirt might be her best look so far."
Jenner's vibrant-sequined look is reminiscent of "Mindy Project" star Mindy Kaling's rainbow-sequined skirt partnered, which she partnered with a neoprene blazer.
It seems the "I Am Cait" star has finally identified the different looks that best fits her style. Jenner's transformation has inspired a lot of people, as evidenced by the warm welcome she received when she made a surprise appearance during Candis Cayne's performance at the Dream Downtown Sunday.
"Everyone started chanting, 'Caitlyn, Caitlyn'," an insider told E!News. "She got up and waved and smiled at everyone."
© Copyright IBTimes 2023. All rights reserved.