California Pension Fund Sues Wal-Mart, Alleging Bribery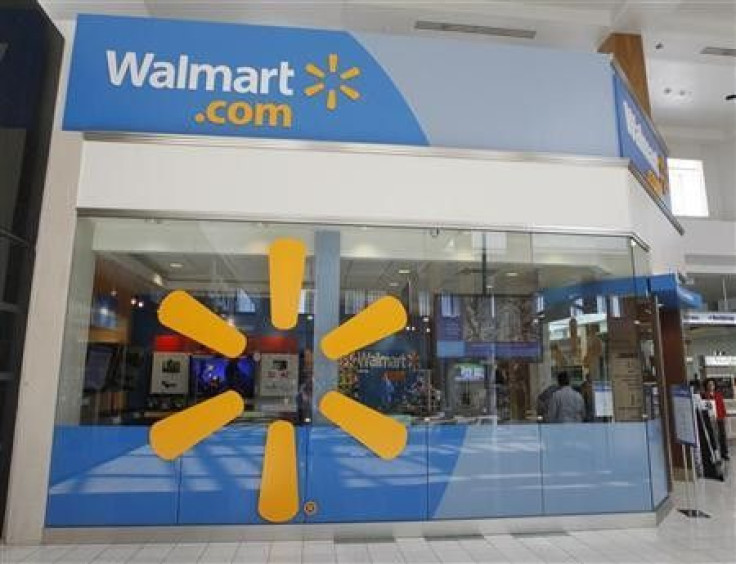 (Reuters) - The second largest U.S. public pension fund said on Thursday it had sued current and former executives and board members at Wal-Mart Stores Inc, alleging bribery and a cover-up in the company's expansion in Mexico.
The $153 billion California State Teachers' Retirement System (CalSTRS), which holds more than 5.3 million shares of Wal-Mart Stores Inc, said in a statement it had filed the derivative lawsuit in Delaware on behalf of the company.
The lawsuit is based on a story that appeared last month in the New York Times that reported Wal-Mart de Mexico, which is 69 percent owned by Wal-Mart, orchestrated a widespread bribery campaign to win market dominance.
The article alleged senior Wal-Mart executives knew about the matter and tried to cover it up.
By utilizing the derivative action, CalSTRS is seeking to remedy the damages sustained by Wal-Mart as a result of alleged gross misconduct by Wal-Mart's executive officers and directors, CalSTRS Chief Executive Officer Jack Ehnes said in the statement.
The focus of this action, unprecedented in CalSTRS history, is corporate governance reform to ensure that similar misconduct is not repeated in the future, Ehnes said. We need truly independent directors who will set the right tone from the top.
The pension fund has retained the law firms of Girard Gibbs Llp and Labaton Sucharow Llp for the lawsuit, which was filed in the Court of Chancery in Wilmington, Delaware.
Defendants named in the lawsuit include Michael Duke, Wal-Mart's chief executive and a board member, H. Lee Scott Jr., a board member and Duke's predecessor as chief executive, and Eduardo Castro-Wright, chief executive of Walmex until 2005, when he was named chief executive of Wal-Mart Stores USA.
A Wal-Mart spokesman said the company has received and is reviewing the lawsuit.
We take our responsibility to our shareholders very seriously, the spokesman said. We are reviewing the lawsuit closely and are thoroughly investigating the issues that have been raised.
Wal-Mart Stores is under investigation over accusations its Mexican subsidiary bribed local officials for years to build its business there.
The world's largest retailer has shed billions of dollars in market value since the allegations first surfaced last month, prompting the official inquiry as well as several lawsuits back home. The company's shares, which lost almost 4 percent in April, closed at around $59 Thursday on the New York Stock Exchange.
If the allegations are true, Wal-Mart may have violated the U.S. Foreign Corrupt Practices Act (FCPA), which forbids bribes to foreign government officials, and run afoul of Sarbanes-Oxley rules that require corporate gatekeepers to report material violations of securities laws.
Legal and retail experts also raised concerns about Duke and Scott, who were among senior executives allegedly aware of the situation, according to the New York Times.
CalSTR's lawsuit contends an internal probe by Wal-Mart found evidence as far back as late 2005 that Walmex had violated Mexican and U.S. laws, but then-CEO Scott blasted the investigating team for being overly aggressive.
Days after his comments, Wal-Mart management shifted control of the inquiry to Walmex's general counsel, who exonerated executives mentioned in the initial probe, according to CalSTRS' lawsuit.
The pension fund accuses Wal-Mart of keeping mum about those events until company executives learned the New York Times was asking questions about Mexico in December 2011, when the company announced it was investigating matters related to FCPA without elaborating.
The Board's prolonged failure to address detailed and credible allegations of criminal activity undertaken with the tacit or express consent of current and former senior corporate officials, and the complicity of the Company's highest level executives in shutting down any investigation into those allegations, is causing and will continue to cause the Company substantial harm, CalSTRS said in its lawsuit.
--
© Copyright Thomson Reuters 2023. All rights reserved.