California Transgender Law: Privacy For All Students Fights To Repeal Gender-Identity 'Bathroom' Bill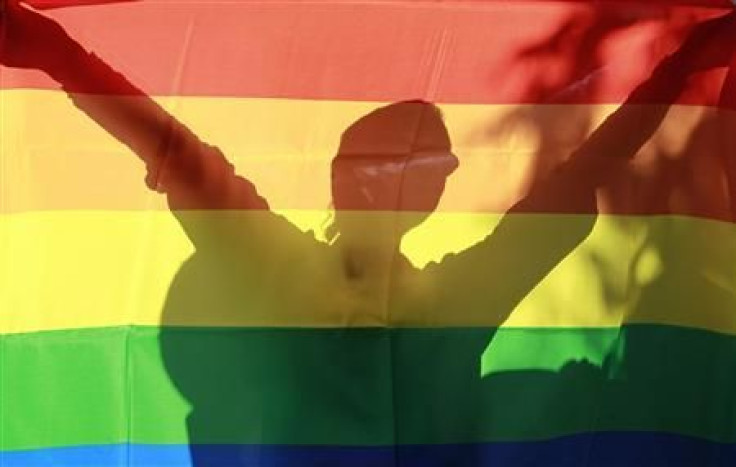 A new civil-rights law meant to strengthen protections for transgender students could be put up to a public vote next year in California.
AB 1266, known to detractors as the "transgender bathroom bill," was signed into law by Gov. Jerry Brown in August. But an opposition group led by the same conservative activist who spearheaded California's Proposition 8 announced on Monday that it had gathered enough signatures for a ballot initiative to repeal the law.
On its Facebook page, the group, "Privacy for All Students," boasted that it had gathered 620,000 signatures -- more than 100,000 more than it needs -- and submitted them for ballot consideration. The signatures still need to be vetted by officials in each of California's counties, but if they add up, the matter may ultimately be decided by California voters.
Earlier on Monday, an admin for the page, Bonnie Horn, posted a celebratory photo of a squirrel with outstretched arms and the status update, "You did this!" The referendum campaign is being managed by Frank Schubert, an active opponent of gay rights who oversaw the successful campaign for Prop 8 to ban same-sex marriage in California. The initiative passed in 2008 but was ruled unconstitutional by a federal court two years later. Then, like now, critics of the initiatives condemned the notion of putting civil rights to a popular vote.
California's transgender law, which doesn't take effect until January, will require schools to allow students to participate in school programs and activities consistent with their gender identity and "irrespective of the gender listed on the pupil's records." The law extends to sex-segregated activities, such as team sports, as well as bathroom and locker facilities. Advocates of LGBT rights have hailed it as a monumental triumph for transgender individuals. A first of its kind, the law will prevent California's nearly 1,000 school districts from segregating transgender students from their peers by placing them in programs that conflict with their proclaimed gender identity. In a statement, actor Wilson Cruz, a spokesman for GLAAD, called the law "another step to ensuring that transgender students have the same opportunities at learning and school involvement as all other students."
Opponents, however, say the law is not about education but about state-sanctioned promotion of alternative lifestyles. "There is no protection for students that object to sharing bathrooms, showers, and locker rooms with students of the opposite sex," Privacy for All Students says in description. "Such students could be subject to discrimination claims and punishment under anti-bullying laws. Male and female students should be able to get an education and develop healthy heterosexual relationships in a stable environment."
If approved, the initiative to repeal the law could be up for a vote on the November 2014 ballot.
Got a news tip? Email me. Follow me on Twitter @christopherzara
© Copyright IBTimes 2023. All rights reserved.