'Call Of Duty: Black Ops 3' Coming To PS3, Xbox 360; NFL Star Marshawn Lynch To Be A Game Character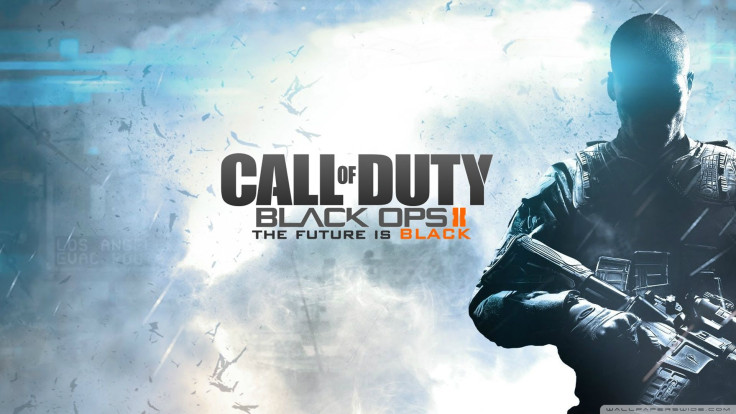 The latest "Call of Duty" game -- called "Call of Duty: Black Ops 3" -- will be coming to Sony PlayStation 3 and Microsoft's Xbox 360. Partnerships with other developers have helped to make possible the versions for the last-generation game consoles.
Another bit of good news for "CoD" fans is the inclusion of Seattle Seahawks' Marshawn Lynch as a full character for "Call of Duty: Black Ops 3." The NFL star will be playing a mercenary in the game, as announced by ESPN. This also marks the first time that an athlete will be part of a "CoD" game as a character.
Activision has officially announced the new game via its official blog, stating that Beenox and Mercenary Technology will be onboard as developers for the Xbox 360 and PS3 versions. However, the publisher is already managing fans' expectations when it comes to the gameplay experience.
"While the teams are working to deliver the best possible experience for Xbox 360 and PS3, naturally there will be some differences across generations," the publisher wrote on its official website.
One difference can be seen in the campaign mode for the last-gen consoles. It will have only two-player cooperative play instead of the four-player co-op that will be seen for the PS4 and Xbox One. In addition, some features and aspects of the gameplay experience will not be available for last-gen due to hardware differences.
Activision has also confirmed that, despite rumors and sightings of a possible Wii U inclusion in the platforms for "Call of Duty: Black Ops 3," no such version is planned. At the same time, the planned multiplayer beta will be available only for the PS4, Xbox One and PC.
Meanwhile, Lynch is reportedly a huge "Call of Duty" fan. His interest began in his college days and continued as he logged on to battles with teammates as a stress reliever. And for "Call of Duty: Black Ops 3," Lynch has been working with the team behind the title, with more details set for release in the coming months, reports GameSpot.
"Call of Duty: Black Ops 3" will be making an appearance at the Electronic Entertainment Expo (E3), scheduled for next week at the Los Angeles Convention Center. At the same time, the developer will also be releasing updates in the coming months until the release date Nov. 6.
Marshawn Lynch confirmed in "Call of Duty: Black Ops 3" (Credit: YouTube/IGNNews)
© Copyright IBTimes 2023. All rights reserved.