'Star Wars Battlefront' Dev Updates Galactic Conquest, Game Details; AMD May Bundle Game With New Cards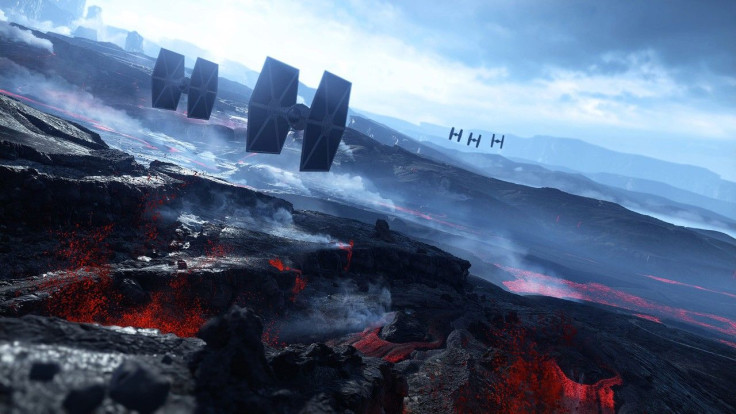 To get fans more acquainted with the upcoming "Star Wars Battlefront," DICE late last week released a FAQ document on the game featuring answers to fans' questions. Some of the developments include the hints of more playable heroes and villains set to be announced before the launch of the title. The same goes for the list of vehicles that can be piloted.
DICE has also shed light on why "Star Wars Battlefront" cannot be released on the PS3 and Xbox 360. According to the developer, the goal was to have a game that provides a way for fans to play their way into the Star Wars fantasy. This would reportedly be achieved via stunning visuals and an immersive experience, something that cannot be achieved with the last-gen consoles.
Sharp-eyed fans may have seen the question on Reddit about the inclusion of Galactic Conquest mode, which was not provided a conclusive answer. This was clarified by Community Manager Mathew Everett over at Reddit. "Not meant to be bait; we will not offer a game mode like Galactic Conquest. But we will offer a variety of new Multiplayer and Mission game mode options," said Everett.
Following the leaked red-armed C-3PO sighted in the merchandise of the movie "Star Wars: The Force Awakens," it has now been confirmed that the iconic robot will also be appearing in "Star Wars Battlefront." Polygon reported that the actor who has been the C-3PO for almost 40 years has confirmed this via Twitter.
There are no confirmations yet if C-3PO will be a playable character in the game. However, fans also have to consider C-3PO's role in the Star Wars universe as more of a sidekick than a fighter. So far, there are unspecified heroes who will be playable in "Star Wars Battlefront" and two confirmed villains, Darth Vader and Boba Fett, Attack of the Fanboy reports.
Another surprise for "Star Wars Battlefront" players is that "Star Wars Battlefront" may come as a bundle with AMD's newest Radeon graphics cards. Fudzilla reports that the high-end cards involved in this deal includes the Fiji XT, the Radeon R390X and the R380X.
According to the source, there may even be an announcement during the Electronic Entertainment Expo (E3), scheduled for June 16 to June 18 in Los Angeles, regarding the game bundle. This could mean that fans of the "Star Wars Battlefront" may get a copy of the game via a code upon buying the latest graphics cards for AMD.
"Star Wars Battlefront" trailer (Credit: YouTube/Star Wars HQ)
© Copyright IBTimes 2023. All rights reserved.