'Call Of Duty: Black Ops 4' Seemingly Confirmed By GameStop Listing
Last month, it was rumored that "Call of Duty: Black Ops 4" was in development and that it will be released later this year. Now new evidence has surfaced suggesting that the new "Call of Duty" title does exist and it may officially be revealed soon.
Images of what appears to be product listings from the internal GameStop database appear to show products related to "Call of Duty: Black Ops 4," which include lanyards and t-shirts. The image of the GameStop listings were sent by a tipster to CharlieIntel, a famous "Call of Duty" breaking news site. Some of the products listed, like the "Storage Boxes," are listed for $0.00, while other merchandise already have prices. Gaming Bolt speculates that these "Storage Boxes" may be promotional item given away for free to users who pre-order the game, which is typical of the franchise.
Since it looks like GameStop is already preparing merchandise, publisher Activision may already be planning to reveal the new "Call of Duty" soon. The GameStop listings show that these products will arrive to the warehouse on May 1. Previous installments in the franchise have traditionally been revealed around early April. If Activision will follow its previous schedule, then fans will only have to wait a month before an official announcement.
"Call of Duty: Black Ops 4" was first confirmed by Eurogamer's sources last month. The upcoming game will be developed by Treyarch, the same studio that worked on the previous three installments. The game is said to scale back from the sci-fi aspects of 2015's "Black Ops III," which is likely part of Activision's pivot to distance itself from the disappointing sci-fi 2016 installment, "Infinite Warfare." This is also why Activision moved back to World War II for last year's "Call of Duty."
Marcus Sellars, a supposed insider, also claims that "Black Ops 4" will be available for the PS4, Xbox One, PC and the Nintendo Switch. The Switch version of the game hasn't been confirmed or verified by more reliable sites, so this should be filed as a rumor, for now.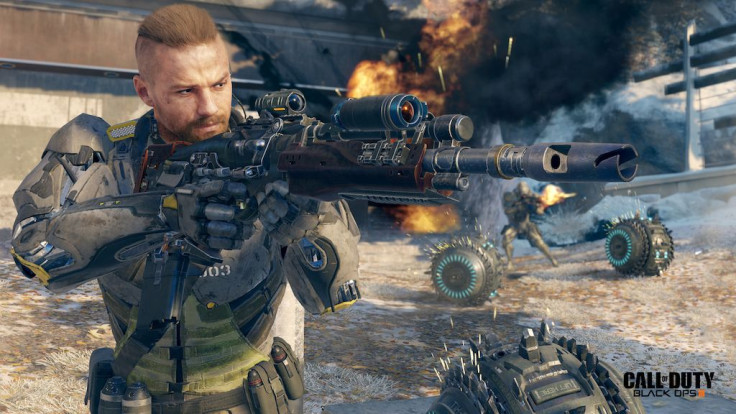 © Copyright IBTimes 2023. All rights reserved.
FOLLOW MORE IBT NEWS ON THE BELOW CHANNELS