'Call of Duty: Black Ops Cold War' Hack: Fastest Ways To Level Up Weapons
KEY POINTS
"Call of Duty: Black Ops Cold War" has some features not different from other games in the "CoD" series
One of these is the length of time it would take for players to level up weapons
Check out some tips and tricks on how to level up weapons fast in "Call of Duty: Black Ops Cold War
"Call of Duty: Black Ops Cold War" surpised a lot of "CoD" veteran players with the length of time it takes to level up weapons, as well as unlocking new camos and attachments. While it may seem to be a little more challenging to level up weapons, the tips and tricks in this guide could come in handy.
Play The Right Game Modes
In "Call of Duty: Black Ops Cold War," players could level up their weapons by getting kills. It means players have to play in the right game modes and tactics to maximize kills. Right mode means those objective, large-scale and hardcore modes in the shooter game.
Matches in larger format or objective playlist last longer, which offer players more chances of getting kills and chaining eliminations for optimum XP yield. Fireteam: Dirty Bomb and Combined Arms could help increase weapon XP. Players not into large-scale playlists could get the same result in Hardpoint, Control and Domination.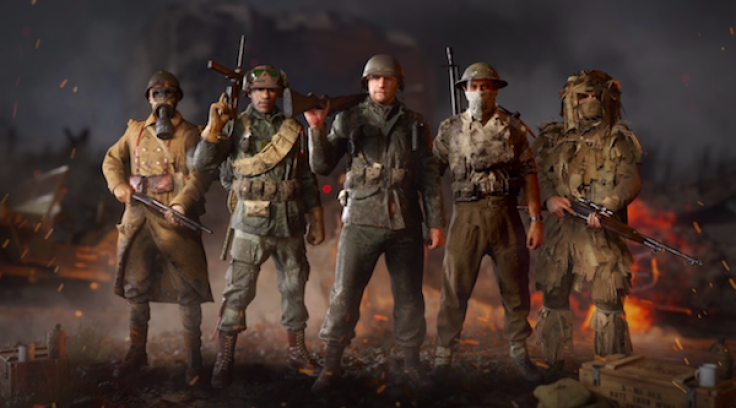 Double Weapon XP Promos
Like other games, "Call of Duty: Black Ops Cold War" features promos that help players in their ascension objectives. Those eyeing to level up their weapons fast in the game should not miss the 2X weapon XP promos whenever game devs launch them.
Don't Forget the Zombies!
"Call of Duty: Black Ops Cold War" features XP and Weapon XP shared on all game modes. Essentially, playing Zombies will entitle players to level up weapons just as in multiplayer. Playing Zombies is a more straightforward way to earn experience points in a casual setting without having to worry about the K/D ratio, missing an objective, or overly competitive opponents. Rumors in the community claim a major exploit in the Zombies mode that enables god mode is available. If true, players can exploit it to earn a massive amount of weapon XP and XP.
PlayStation Advantage
Unfortunately, this method is available to PlayStation users only since this is a part of the ongoing promotion of Sony and Activision. "Call of Duty: Black Ops Cold War" features the PlayStation Party Boost that offers 25% bonus weapon XP to all PlayStation users playing together.
"Call of Duty: Black Ops Cold War" is now available. The game is playable on PlayStation 5, PlayStation 4, Xbox Series X and Series S, Xbox One, and Microsoft Windows.
© Copyright IBTimes 2022. All rights reserved.
FOLLOW MORE IBT NEWS ON THE BELOW CHANNELS