'Call of Duty: Black Ops Cold War' Hack Makes Players Invulnerable To Zombies' Attacks
KEY POINTS
"Call of Duty: Black Ops Cold War" is now available on various gaming platforms
Some players already uncovered hacks to bypass some of the game's mechanics
One of the hacks discovered lets players become immune to zombies' attacks
New and veteran "Call of Duty" fans are now having fun exploring "Call of Duty: Black Ops Cold War" and its campaigns. One of the fan-favorite modes in the franchise's latest offering is the Zombies Mode. Interestingly, a new video shows a hack in the Zombies mode that makes the player invulnerable to the Undead's attacks.
In a video shared on TikTok by a user named Stark London, the player reveals a specific spot where he is not vulnerable to zombies' attacks. This is the part of the mission where the portal opens up and players get the chance to climb on top of the machine. On this spot, the player could not be reached by zombies, allowing him to shoot from a safe position.
Although the user could stay on that spot for a while, it is not a guarantee that he is safe all the way. In reality, the glitch only delays the inevitable. Also, it appears that the player can trigger the glitch at a particular period.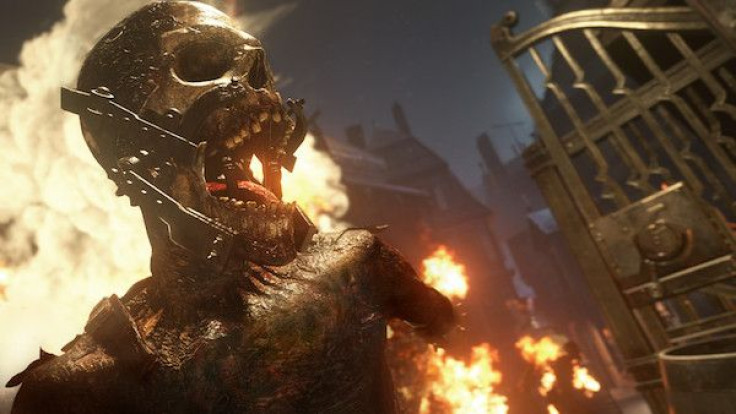 It is possible that when he gets down from that spot, things will return to normal. But it is still a glitch, especially when players could climb on top of the Pack-a-Punch machine to preserve himself from getting all the damage that the onslaught of zombies could cause. This recently discovered glitch in Zombies mode is great.
However, it only works as long as the player has ammo in their gun. Once the ammo runs out, the player would be stuck on that spot with nearly no way to get the weapon reloaded. Players who want to try it might still be able to do so because even if the glitch reaches the game developer, it will take some time for them to patch it.
It is worth noting that exploits like this are not new in the gaming industry, particularly in the "Call Of Duty" community. Players will continue to look for ways to overcome hordes of Undead that have increasing power in each round.
"Call of Duty: Black Ops Cold War" is now available on PC, PS4, PS5, Xbox One and Xbox Series X.
© Copyright IBTimes 2023. All rights reserved.
FOLLOW MORE IBT NEWS ON THE BELOW CHANNELS