'Call Of Duty: Vanguard' Leak: Alpha Is Coming To PlayStation Soon
KEY POINTS
"Call Of Duty: Vanguard" may be available sooner than expected
An alpha test and two open beta tests may be coming within the next few weeks
"Vanguard" will officially be revealed in an in-game "Warzone" event
PlayStation users are reportedly in for a treat as an alpha version of the upcoming "Call Of Duty: Vanguard" is set to arrive exclusively for the console very soon, as per reports from a known leaker within the "COD" community.
The "Call Of Duty: Vanguard" alpha test will allegedly take place later this August, according to "Call Of Duty" and "Warzone" leaker Modern Warzone. They also note that an open beta is also scheduled to happen soon after the alpha and that the official reveal for "Vanguard" will happen on Aug. 19.
So far, Modern Warzone's leak regarding the reveal date appears to be accurate. "Call Of Duty: Vanguard" will indeed be revealed on the 19th, according to the official "Call Of Duty" Twitter account.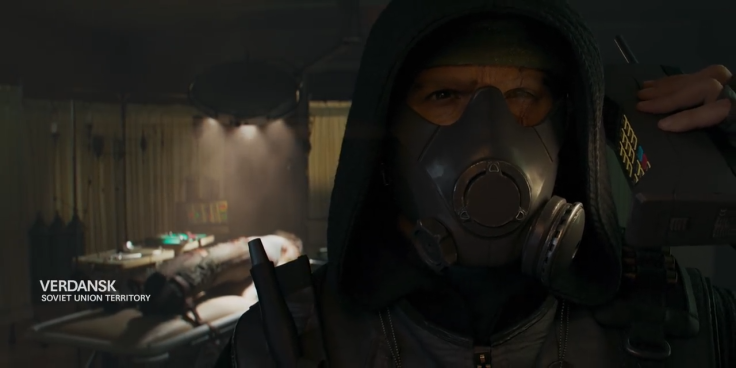 The alpha and open beta for "Vanguard" will reportedly be for PlayStation users only, as per GameSpot. However, an open beta for all platforms will allegedly be held shortly after the PlayStation-only beta.
"Call Of Duty: Vanguard's" alpha will run from Aug. 27 to 29 based on the leaks. Meanwhile, the PS open beta will run from Sept. 10 to 12. Should these dates prove to be true, then players can expect the full open beta across all platforms to be held from Sept. 16 to 20, just a few weeks before the game's full release on Nov. 5.
"Black Ops Cold War" also received a closed testing phase and an open beta phase before it was officially launched last year.
"Warzone" will hold an in-game reveal event for "Vanguard" on Aug. 19, possibly hinting that the current Verdansk '84 map will be replaced with a World War 2-era version. This ties in well with the "Vanguard's" integration into "Warzone," making the old-era weapons and uniforms more thematically appropriate.
Players can expect at least one new weapon, an armored vehicle and a high-value target to hunt down in "Warzone" once this new event rolls out. The new weapon might be WW2-themed, but the promotional image released by the "Call Of Duty" devs on Twitter suggests it might be a new belt-fed machine gun.
It's currently unknown how or when players will be able to join the possible "Call Of Duty: Vanguard" alpha, but more information may be revealed after the "Warzone" event.
© Copyright IBTimes 2023. All rights reserved.