'Call of Duty: Warzone' Season 3 Nuke Event Seemingly Confirmed By New Clues
KEY POINTS
"Call of Duty: Warzone" Season 3 is anticipated to launch in a few days
The upcoming season is rumored to showcase a new map that would replace Verdansk
More clues point that a nuke event might happen in "Call of Duty: Warzone" Season 3
"Call of Duty: Warzone" is building something in-game. Any player who has logged into their account over the past days would attest to have seen something happening in Verdansk with the game's third season just around the corner. Multiple players recently reported having discovered pieces of evidence pointing to the Nuke event.
Cryptic "Warzone" Message
Staying consistent with the "Call of Duty" tradition, devs sent emails and a package to multiple content creators, containing an interesting message and a teaser for them to decipher. YouTuber Inkslasher recently uploaded a video breaking down the "Call of Duty: Warzone" video. The package sent to him by the devs contains a message that reads, "Clean up on aisle four Bring more than a mop. The place for killer deals. Their latest customers shop long after they drop."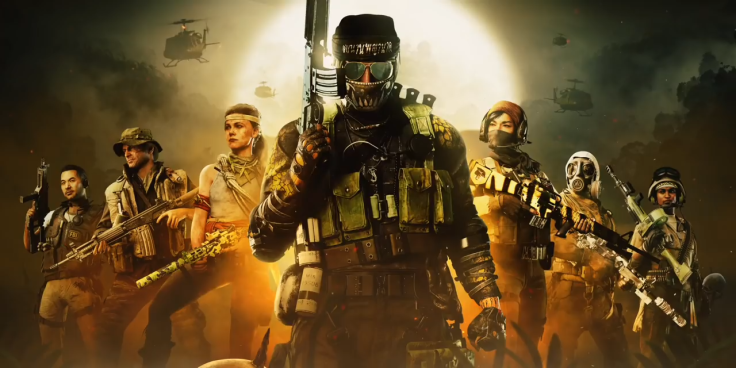 Industry insider CharlieIntel earlier shared an image on Twitter, which shows the package they received from Activision. It contains a business card and an Atlas Superstore bag. The card contains the same text as that sent to Inkslasher. While these do not directly state that "Call Of Duty: Warzone" Zombies are heading to the in-game superstore, fans believe that the implication is they will come soon.
Missiles, Nukes And A Bug
As the Zombies progress around the "Call of Duty: Warzone"map, more locations have been struck down. Players noticed missiles flying overhead during matches, seemingly confirming that an imminent destructive strike is highly possible. While it is highly likely that devs are preparing for the major surprises in Verdansk, it appears that a bug may have blown it away, inadvertently.
Footage showing a King Slayer Trios match was uploaded on Reddit by user AmedeeO10. The video shows that the nukes were launched into the sky and then fell back with no graphical impact. According to the uploader, "My assumption is that this is a part of the upcoming nuke event in Warzone. You can also hear some dialogue between Russian operators." Industry insider ModernWarzone also shared on Twitter a similar video showcasing a flying missile.
"Call of Duty: Warzone" is available on PC, PlayStation 4, PS5, Xbox One, Xbox Series X and Xbox Series S.
© Copyright IBTimes 2023. All rights reserved.
FOLLOW MORE IBT NEWS ON THE BELOW CHANNELS