Can Russia Afford To Fight Two Wars In Syria And Ukraine?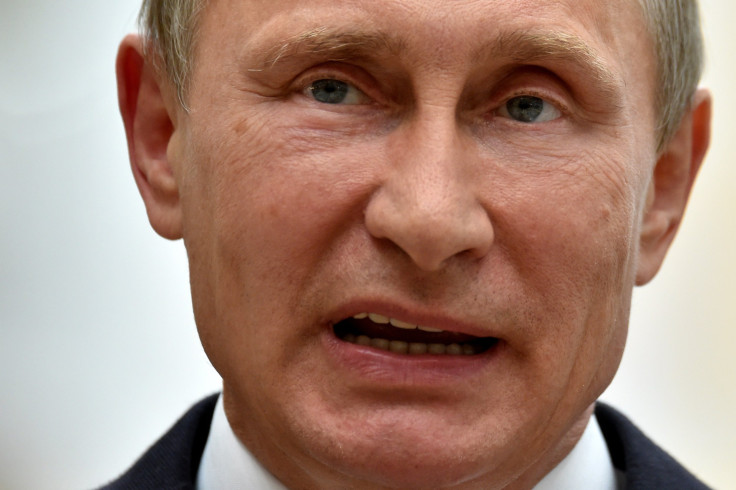 Russian President Vladimir Putin is already having a bad week and it's only Tuesday. A Russian military aircraft was shot down by Turkey Tuesday, further complicating the Kremlin's involvement in the long-running war in Syria. Closer to home, activists in Ukraine cut off electricity to 1.6 million people in Crimea Sunday plunging Russia's newest territorial point of pride into darkness as violence again increases in Eastern Ukraine.
While Russia's airstrikes in Syria were likely envisioned as a way for the Kremlin to come out of the cold and reengage with the West after the annexation of Crimea in March 2014, the conflict has further increased the burden on the country's already crippled economy with predictions of a 3.7 percent GDP contraction this year. Added to the long-term support of separatists in Eastern Ukraine and the high cost of supporting the annexed peninsula of Crimea, Russia's two conflicts – one with ground troops in Eastern Ukraine and the other with air power in Middle East – are proving unsustainable.
"I don't think Russia can fight a two-front war in earnest," said Anna Borshchevskaya, an expert on Russian policy in the Middle East at The Washington Institute for Near East Policy think tank. "Russian military forces have many problems, and while they are still the strongest in the post-Soviet sphere, it's not the level it was in the Cold War."
Russia began airstrikes over Syria at the end of September under the pretense of fighting the Islamic State group, also known as ISIS. Western leaders, however, have said Russia has also targeted opposition groups that pose a threat to Syrian president and Kremlin ally Bashar Assad. The daily cost of war for Russia in Syria comes with a price tag of approximately $5 million to $7.5 million a day, according to research from IHS a global economics and risk analysis firm. With no economic growth expected until 2016 or even 2017, the Russian government has been forced to make federal budget expenditure cuts in order to increase defense and security spending.
"In the long run, I don't see how Russia can afford to have two wars," said Alex Kokcharov, a London-based analyst focused on Europe and the Commonwealth of Independent States for IHS, a global economics and risk analysis firm. "It will be painful because there will be no growth since 2013 – three years of economic misery."
Russia's economic woes began shortly after the annexation of Crimea from Ukraine in March 2014. The EU, U.S. and Canada all applied crippling economic sanctions and further increased them following the conflict that broke out in the Donbass region of Eastern Ukraine in April 2014 pitting Ukrainian government forces against Russian-backed separatists and resulting in the deaths of over 8,000 people. The decline in global oil prices to below $50 a barrel has also hit Russia hard.
Russian Military Expenditure Over Time | FindTheData
A September ceasefire eased fighting, but a recent uptick resulted in the deaths of five Ukrainian soldiers. Experts predict the separatists are likely the ones pushing the increase in fighting to capture Moscow's attention and ask for more support and supplies. Russia has continued to deny any direct military role in the conflict in Ukraine.
"The Russians right now want to have as little money as possible in Eastern Ukraine to free their resources for Syria," said Lukasz Kulesa, a research director focusing on Russian security policy at the London-based European Leadership Network research center.
While Russia may chose to try and ignore the situation in Eastern Ukraine, Ukrainian nationalists and Crimean Tatar activists cut off electricity to Crimea Sunday plunging 1.6 million people into the dark with shopkeepers lighting candles to keep their businesses open. Ukrainian President Petro Poroshenko is now considering terminating freight transport to Crimea. While the electricity cut off has again challenged Russia in the region, experts say Russia is unlikely to want to escalate the situation.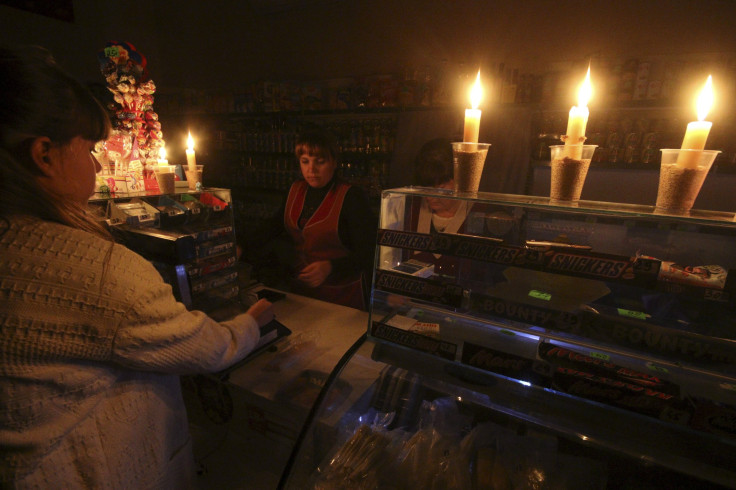 "It's a bit embarrassing that Crimea was added to the territory of Russia…and still Crimea relies on Ukraine to give it more than half of its electricity," Kulesa said. "It's part of Russia and the Russians brag about how it proves it is great power, but quietly they are having discussions with Ukraine about power."
Following the Paris terror attacks earlier this month that left at least 130 people dead and Russia's increased airstrikes in Syria, there appeared to be a moment of warming ties with the West. But with the terms of the Minsk peace agreement still not met in Ukraine, EU states are likely to extend their sanctions against Russia. Coupled with the downing of a Russian plane by Turkey and Turkey's concerns over the human rights situation for Crimean Tatars, the situation has become even more complex.
"The fact that Russia is involved in multiple conflicts that can bring together Turkey and Ukraine tactically is not in Moscow's interest," Kokcharov said.
While experts agree Russia is economically overplaying its hand with two conflicts, the Kremlin is unlikely to extricate itself from its military quagmires.
"I don't think it's sustainable, but sometimes unsustainable situations last much more than you expect," said Anders Aslund, an economist and senior fellow at the Atlantic Council, a think tank based in Washington, D.C.
© Copyright IBTimes 2023. All rights reserved.
FOLLOW MORE IBT NEWS ON THE BELOW CHANNELS