Canada's Economy Will Grow Faster Than US, But Not For Long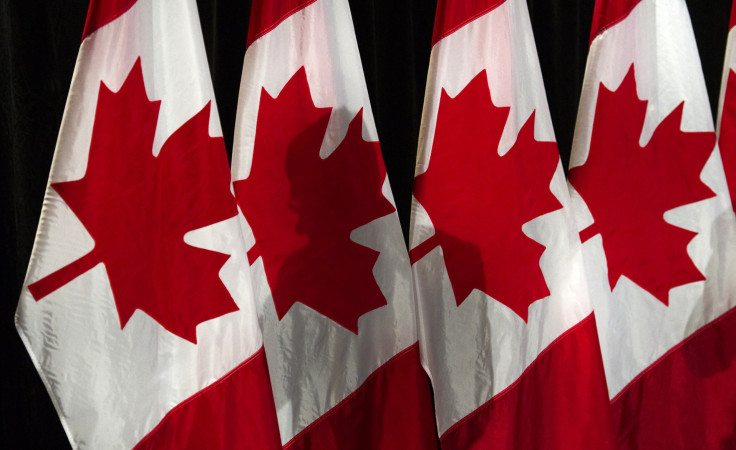 Economists predict that Canada's gross domestic product growth will outpace the U.S.' GDP growth in the first quarter as markets pick up slowly after a relatively rough winter in the U.S. But Canada's advantage won't last long, and most expect the American economy to get back up to speed, outpacing Canada, by the end of the year.
The Canadian economy is expected to grow 1.7 percent in the first quarter of this year. Though it's a marked decline from the 2.9 percent growth of the previous quarter, it's still far ahead of the U.S.' present GDP growth, which analysts expect will decline by 0.5 percent, the Globe and Mail reported.
Unseasonably cold winter temperatures in the U.S. over the winter was one significant reason for the decline in the U.S. GPD growth. If U.S. temperatures return to normal consistently this year, U.S. GDP growth is expected to outstrip Canada's by the end of the year.
U.S. first-quarter GDP growth "should disappoint due to bad weather, but GDP activity will pick up in Q2," analysts from TD Bank wrote in a note. They expect second-quarter growth to accelerate to 3.5 percent.
For Americans, "a return to stronger activity will be led by improving household spending, increased business investment, strengthening exports, elevated oil and gas development and a reduced pace of government restraint," Scotiabank analysts wrote in a note.
They expect first-quarter growth to jump 1.5 percent in Canada and just 0.1 percent in the United States. However, they also expect U.S. GDP growth to hit 2.6 percent annually this year, while Canada's wil hover around 2.2 percent.
Some economists say it took more than a bad winter to dampen first-quarter rates.
"The more Canadian data we see on activity in March, the less reassured we are that the softness in the preceding three months was just a weather-related blip," Capital Economics' David Madani, wrote in a note, explaining that the U.S. economy actually lost a little momentum toward the end of the first quarter, and that he doesn't expect especially stellar GDP growth after that.
"If bad weather was the only factor affecting economic activity during the first quarter, then presumably we would have seen signs that economic activity was gradually improving towards the end of the quarter, as the weather returned closer to seasonal normal," he wrote.
© Copyright IBTimes 2022. All rights reserved.
FOLLOW MORE IBT NEWS ON THE BELOW CHANNELS