Cars Worth Millions Heading To Auction During Monterey Car Week
Auto enthusiasts will converge on Pebble Beach, California, next week to ogle some of the most elegant vintage wheels ever made that have managed to avoid being wrecked, driven into the ground or sold for scrap over the past 128 years of automotive history.
The main event is the global Pebble Beach Concours d'Elegance, the finale of an annual weeklong classic car festival in the Monterey area that begins Monday. Teams of judges will pick winners in 24 categories as well as the Best in Show. Vehicles are judged for their authenticity and condition, with points deducted for the slightest imperfection or excessive restoration.
Dozens of Concours d'Elegance events take place across the United States, but the pleasant California summer climate and Monterey's scenic ocean vistas make the Pebble Beach event the most popular. The "competition of elegance" is named after a French tradition dating back to the 1600s when aristocrats would show off their highly accessorized horse-drawn buggies in the streets of Paris during summer weekends.
Event winners often include big names in business, which gives them a chance to grandstand outside of shareholder meetings. Past winners have included Rob Walton, chairman of Wal-Mart Stores Inc. (NYSE:WMT), and New York real estate mogul Peter S. Kalikow. Night-show hosts Jay Leno and David Letterman, designer Ralph Lauren and actor Nicolas Cage have also displayed their toys at the event, which has been held every year since 1950.
For those with a few million dollars to spare, Monterey Car Week is also hosting car auctions. Ontario-based RM Auctions will put on the block dozens of rare, primo-condition wheels, many of which have witnessed, or made, history.
The auctions take place Aug. 15-16 at the Portola Hotel & Spa in Monterey.
Here are some of the cars that will be going to the highest bidder, including their estimated sale prices:
1911 Mercer Type 35R Raceabout
$2.5 million to $3.5 million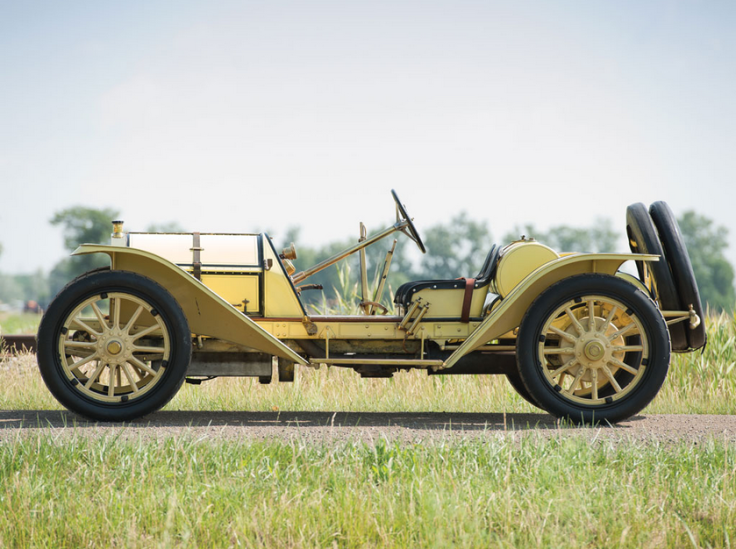 Founded in 1909 by the Connecticut-based family company that made the suspension wires for the Brooklyn Bridge, the Mercer Automobile Company lasted only 16 years. But in its short life, the Roebling-family automaker built what could be considered the first sports car. Mercer felt that racing was the best way to show off a car's performance and balance.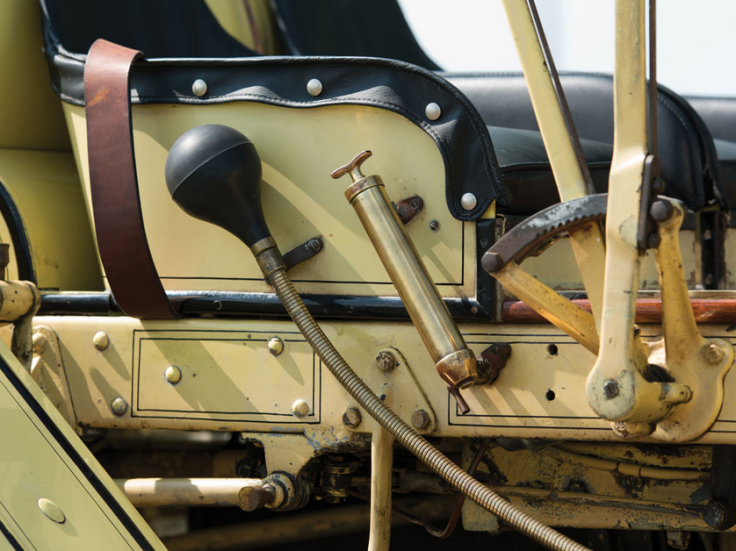 Unlike the upright Ford Model T, a car for the masses, the Mercer Type 35R Raceabout resembles the low-down roadsters that would follow in the ensuing decades. It's a simple machine sporting a four-cylinder engine, three-speed manual transmission and a solid, bone-jarring axle. For its time, it was a rocket, with a top speed of 90 miles per hour (140 km/hr). Records show this car was bought in 1949 for $3,500, equivalent to about $35,000 today.
1931 Bentley 8-Litre Sports Coupe Cabriolet
$3.75 million to $4.75 million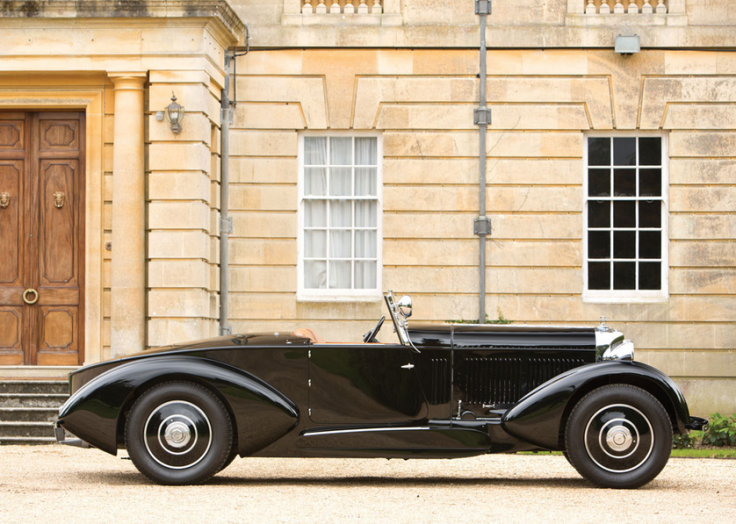 This Bentley model is enormous, which could likely also be said of the egos of the men who bought it when it was in production. Twenty feet long and high enough to require a good step to board, it has only two seats, making it the only original first-generation roadster built on a locomotive-like 8 liter chassis. (W.O. Bentley started out making train engines.) Despite its heft, the coupe is capable of 100 miles per hour, but thanks to a wastebasket-sized muffler, the engine purrs.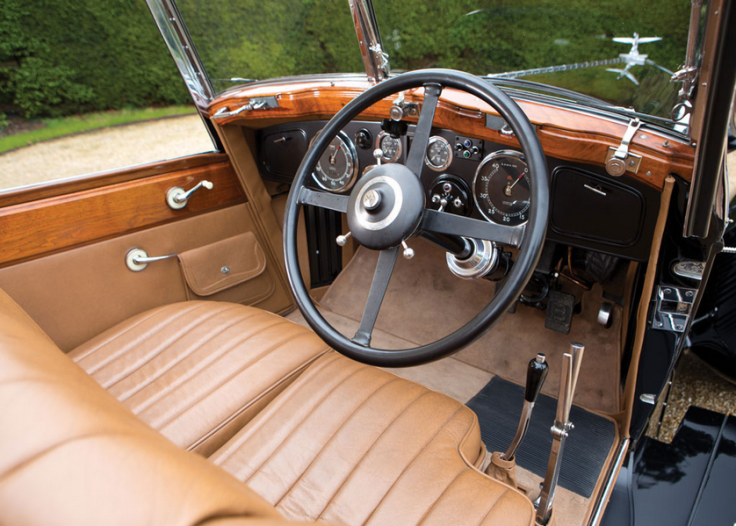 At the time, it was one of the very few bespoke two-seaters for the 1 percenters of the era. This car was first bought by London brick magnate Sir P. Malcolm Stewart. It was sold to its second owner in 1935 and was whisked away to Scotland during World War II. In 1970 it went through a complete restoration, after which it crossed the Atlantic in the early '80s.
1948 Tucker 48
$1.4 million to $1.6 million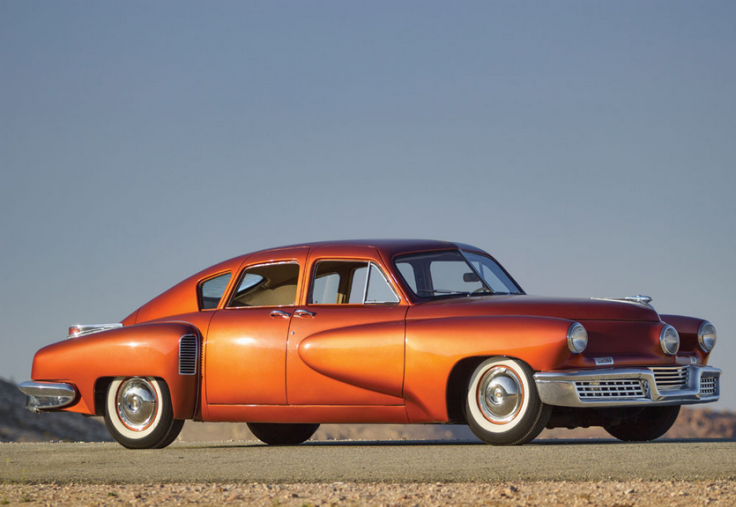 One of the most advanced cars made right after World War II, many still wonder why the Tucker 48's features -- some of which are still used today, like disc brakes – weren't enough to offset Preston Tucker's negative publicity around his stock-fraud trial, in which he was acquitted. Because of the fallout from Tucker's personal life (documented in the 1988 film starring Jeff Bridges), only 51 of these cars were ever made.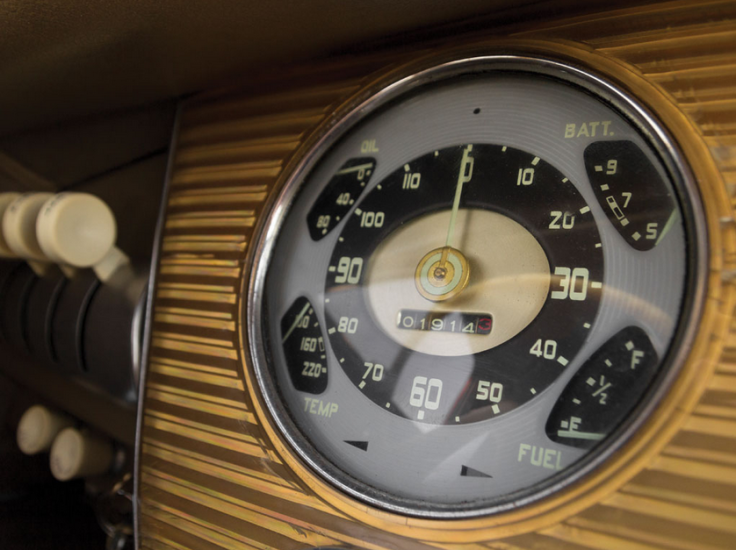 This one is believed to have been originally sold in 1949 for $2,000 (about $20,000 in today's dollars) in the St. Louis area. It was one of more than a dozen cars left unfinished after the company closed. A transmission was added before the original sale. It emerged in 1951 in the possession of local underworld figure Ova Elijah Stephens of Denver, Colorado, who received two Tucker 48s (including this one) as payment for a saloon and brothel, according to IRS records. The car ended up in a Colorado antique car museum in the late '50s and was later sold at auction. It's been a recognized collector's item since the '80s when it sold at least once. The sale price at the time is believed to have been $500,000. The car has only 1,941 miles on the odometer.
1953 Ferrari 250 Europa Coupe
$1.9 million to $2.4 million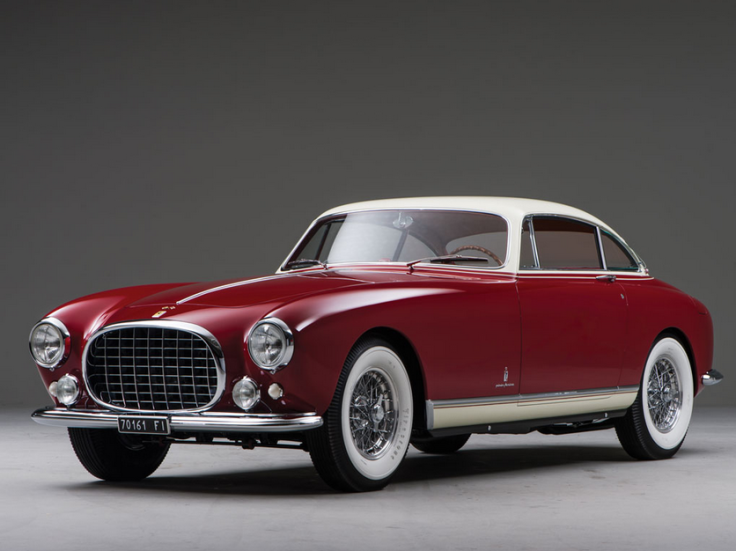 Only 21 of these were made, and this one was the fourth. The 250 Europa was the only Ferrari ever made with the Aurelio Lampredi-designed V-12 engine, which produced over 200 horsepower with a top speed of more than 135 mph. It's considered Ferrari's first grand touring automobile. Unlike the other 250 Europas, this one features an external gas tank lid; the others required access by popping open the trunk. This car came out as Ferrari was establishing the look and feel of its off-track sports cars, which needed more elegant features and options than the bare-bone interiors of other Ferraris.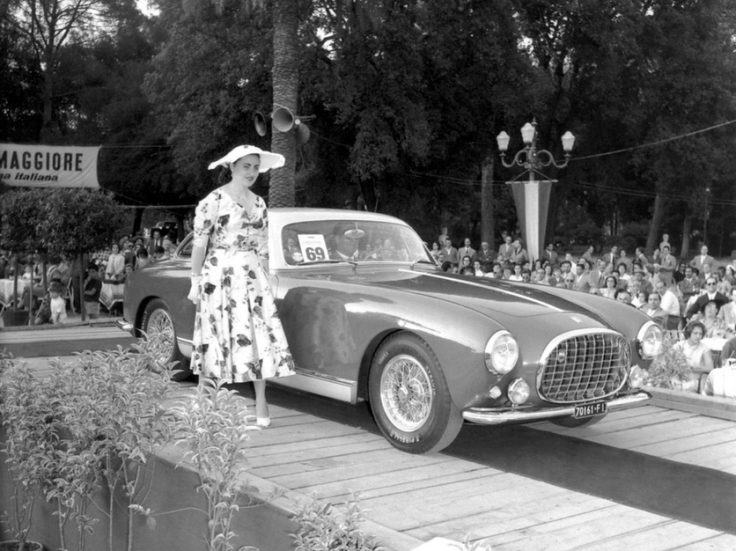 This 250 Europa was delivered in 1954 to the Florentine son of a Italian industrialist Giovanni Latino. The car eventually made its way to Kansas, then California. In the 1990s it went back to Italy, passed between two owners, then made its way to the Netherlands. In 2006 it went to its current owner, an unnamed Belgian collector.
1953 Lancia Aurelia PF200 C Spider
$1 million to $1.5 million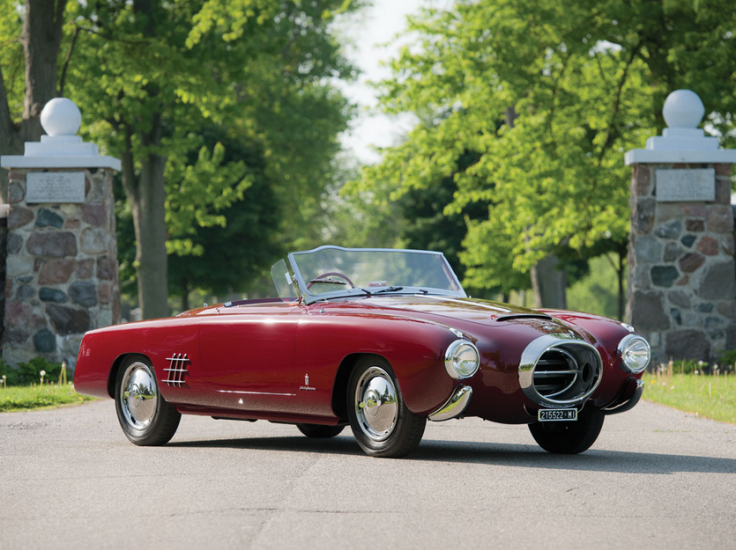 Inspired by the jet-age designs of the 1950s, with a nose reminiscent of the U.S. Air Force Sabrejet from that era, only 98 chassis used by the PF200 Spider were made. The unique design led to orders of similar bodyworks on American-made chassis, including one ordered by jazz artist Norman Granz, who wanted a similar body on a Cadillac chassis. A factory fire destroyed many records related to the PF200, but it is believed that only eight of these were even built and only four exist today.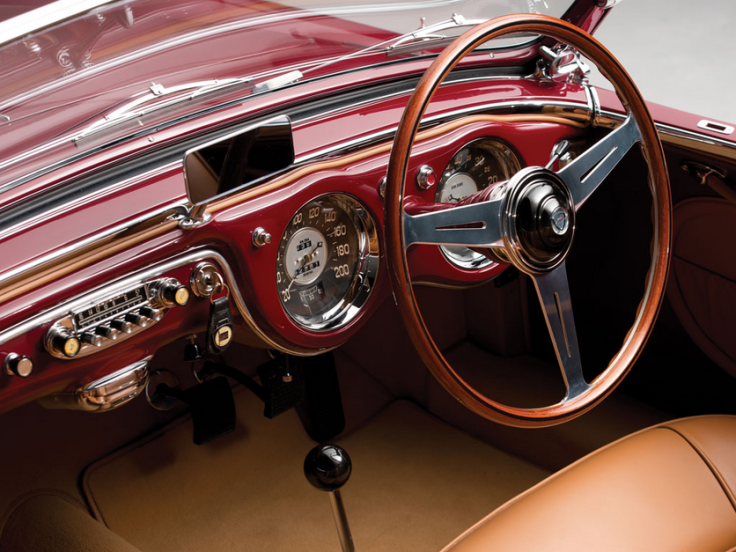 By the 1960s, this PF200 Spider was in California. By 1968, a Michigan-based automotive engineer had purchased the car and kept it for 30 years, eventually moving it to Florida, where it underwent a complete restoration. Because it's a concept car, the decade-long restoration required fabricating certain parts from scratch. The work was completed last year.
1960 Aston Martin DB4GT
$2.2 million to $2.6 million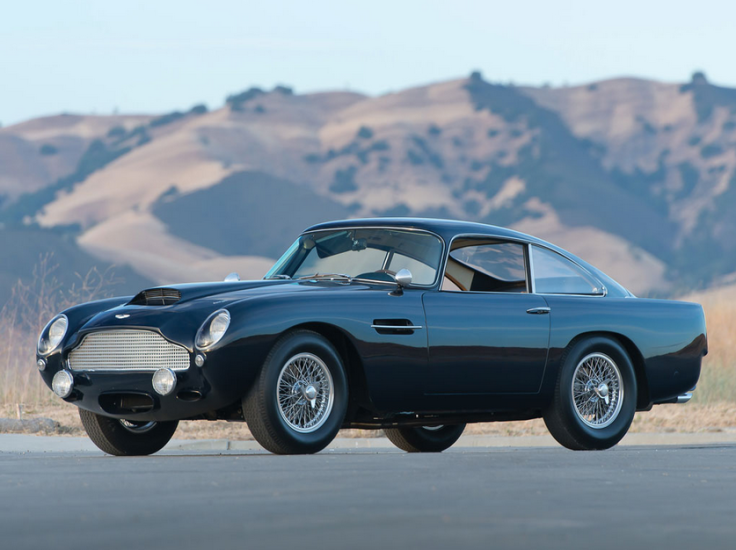 Coming off a Le Mans victory a year earlier, Aston Martin moved quickly to release a production version of the DBR1 that came in first and second place at the race in 1959. With an all-aluminum body, the GT version of the DB4 is smaller, lighter, faster and costlier. It produced 302 brake horsepower and went from zero to 153 mph extremely fast for the era it was made. It could also accelerate to 100 mph and then return to full stop in 20 seconds thanks in part to the same braking system used in Aston Martin's professional race cars at the time.
Only 75 DB4GTs were ever made, including only 30 left-hand-drive versions like this one, delivered to the U.S. in 1960 to Edward Gaylord and Jim Gaylord, the inventors of the bobby pin. The postwar baby boom and their patented hairpin made the two men very rich, and they indulged their fancy for automobiles. (They even made one called the Gaylord Gladiator in 1956.) The car later traded hands among Chicagoland elites. By 1989, it was in Massachusetts, where it was restored with only 40,000 miles on the odometer. Since 2001 it has resided at an unidentified location in the western United States.
1963 Maserati 5000 GT
$2.2 million to $2.9 million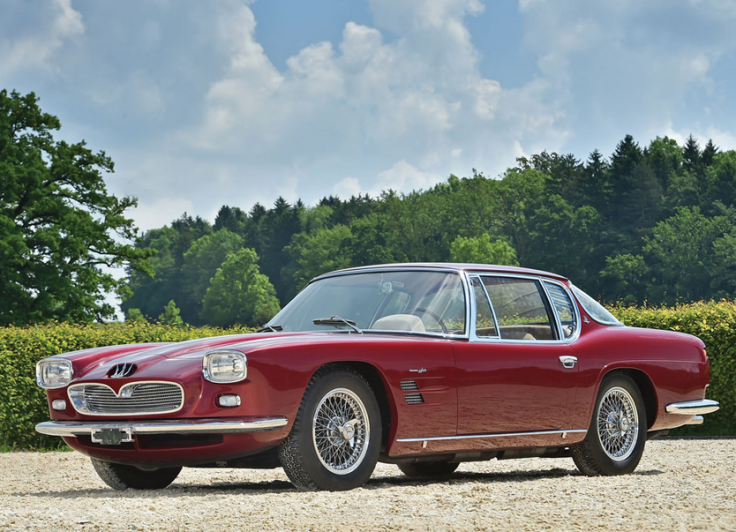 The 5000 GT was modified from a bespoke design ordered by the Shah of Iran, Mohammad Reza Pahlavi, a collector with ostentatious tastes who was exiled from his country during the Iranian Revolution. Maserati was always keen to build cars on spec for the uber-wealthy, and after customizing the 3500 GT (a challenger to Ferrari's 250 GT) for the shah, the company took the plans and modified them to make the 5000 GT. Only 34 were made because they cost twice as much as the 3500 GT.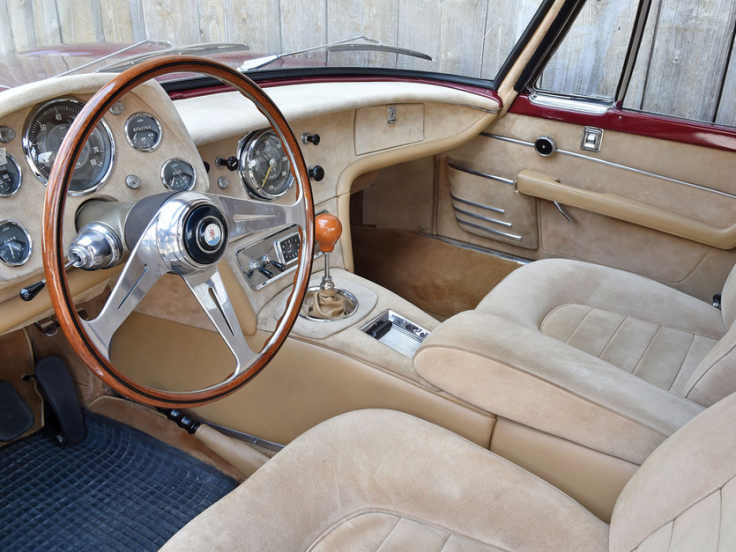 In the late '60s, the car was sold to Abdel Majid bin Saud who presented it as a gift to his father, King Saud bin Abdulaziz al Saud, who lived in exile for a time in Egypt and Greece. The car was impounded by Egyptian authorities in the wake of a row between Egypt and Saudi Arabia during the dictatorship of Gen. Abdul Gamel Nasser. The car remained in Cairo storage for decades and went to auction in 2000 with less than 13,000 kilometers (8,077 miles) on the odometer. The car has gone through considerable restoration and refurbishing, including returning it to the livery that it had when an exiled Saudi playboy king drove it in the streets of Cairo in the 1960s.
1965 Ford GT40 Roadster Prototype
$8 million to $10 million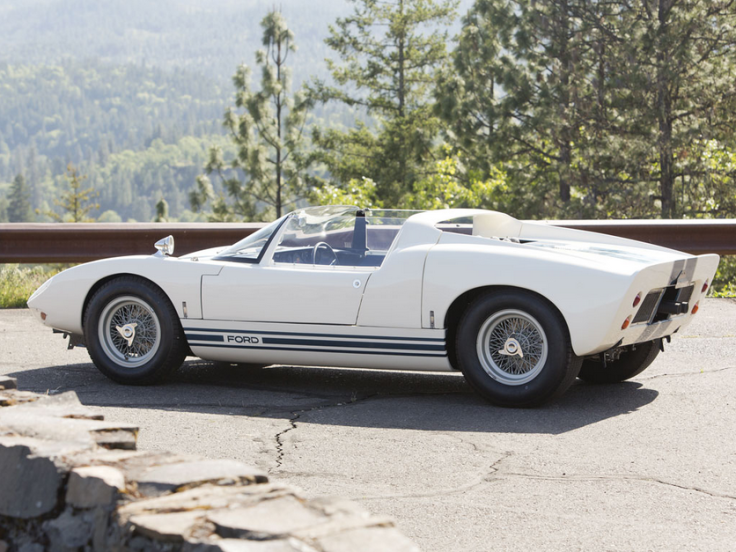 One of the most expensive collector vehicles in automotive history, the Ford GT40 is an archetype of the classic all-American sports car. This is the first of only six open-top GT40 Roadsters ever built. The car is most famous for conquering the Europeans at the 24 Hours of Le Mans for four consecutive years -- a feat that proved America could match the Continentals in race car design and performance.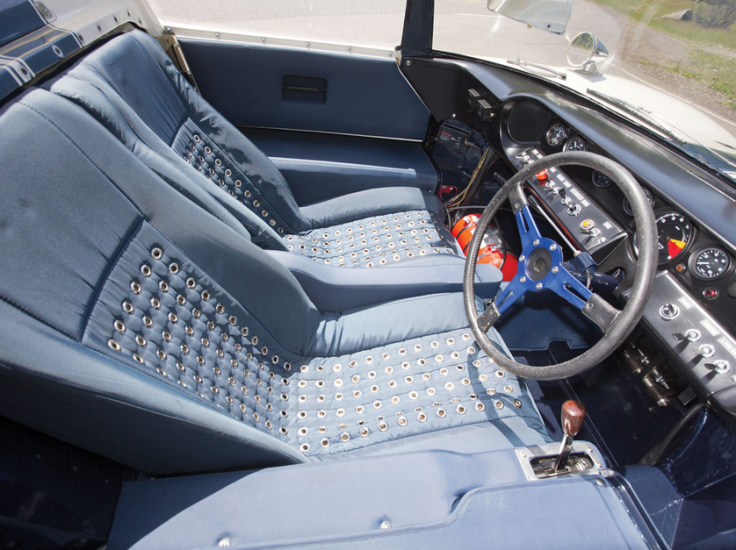 The car remained in Ford's possession until it was sold in 1971 to a collector who made it street legal, which required a certificate from Ford for him to get it registered in the state of Michigan. The owner, George Sawyer, eventually sold the car to raise funds to start a jewelry business. By 1978, it was in Scottsdale, Arizona. It was later sold to a collector in Montana, and in the early '80s was in Kansas getting full mechanical restoration. In 1992, the rare roadster was acquired by its current owner.
© Copyright IBTimes 2023. All rights reserved.